Bosch SMV6ZCX42E 60CM FULLY-INTEGRATED DISHWASHER
$3,499.00
Product Summary
Home Connect:

 

home appliances with smart connectivity for an easier everyday life.

ExtraDry:

 

extra-thorough drying option for difficult-to-dry loads.

7-Segment Display:

 

indicates remaining time and standard info, such as re-fill status.

EcoSilence Drive: Revolutionary technology to generate a powerful, durable, quiet and efficient wash
2 years warranty [Click to register]
PerfectDry dishwashers for best drying results with an intensive cleaning zone for spotless clean dishes.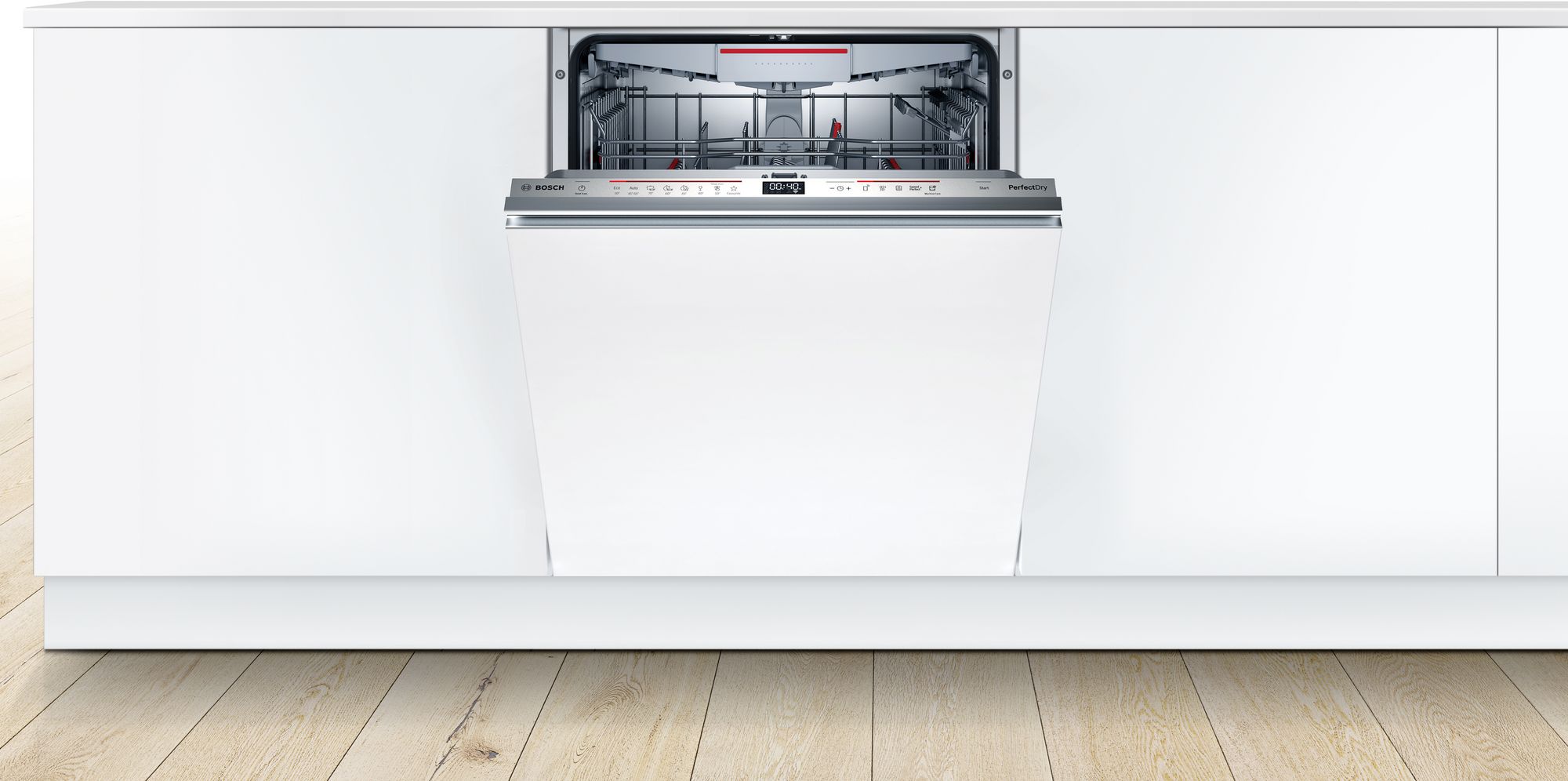 HIGHLIGHTS
EcoSilence DriveTM: powerful, durable, quiet and efficient.
To increase our cleaning efficiency we have developed the economical EcoSilence DriveTM. It is exceptionally quiet, efficient and guarantees low electricity consumption. The EcoSilence DriveTM works without brushes is ultra silent and top results are automatically guaranteed.
SPECIFICATIONS

Features

Silence on Demand (via app)
Zeolith Drying Technology
Favourite Programme
Heat exchanger.
Dosage Assist Basket ensures the tablets are dissolving
properly
Machine Care
BLDC Motor
Detergent Automation
3-fold corrugated filter
Inner Tub: Stainless Steel
Glass Care System
Funnel
Incl. Steam Protection Plate
Push button top controls
Time Indicator (min)
Time Delay: 1 24 hours

Capacity
14 place settings
8 Programmes
Intensive 70°C, Auto 45-65°C, Eco 50°C, Silence 50°C, Short 60°C, Glass 40°C, Quick 45°C, Pre-rinse
4 special options
Remote Start, Extra Dry, Intensive Zone, SpeedPerfect+

Baskets and Racks

Cutlery drawer 1.1
Adjustable upper rack: Rackmatic 3-stage
2 foldable plate racks in top basket
6 Foldable Plate Racks in Bottom Basket
Low friction wheels on lower rack and 3rd loading level
Rack Stopper to prevent derailing of lower basket

Safety

Aqua Stop - Prevent Water Leakage


Water consumption

9.5 L

Maximum adjustability feet

60mm

Programme duration (EU 2017/1369)

3.55 h
Length inlet hose
165 cm

Length outlet hose

190 cm

Hidden heating element

Yes

Water protection system description

Triple water protection 24h
Child safety devices
No


Adjustable upper basket

Rackmatic 3-stage

Dimensions of the packed product (HxWxD)

880 x 670 x 660 mm

Dimensions of the product (HxWxD)

: 815 x 598 x 550 mm
² Energy consumption in kWh per 100 cycles (in programme Eco 50 °C)
³ Water consumption in litres per cycle (in programme Eco 50 °C)
TECHNICAL DIAGRAM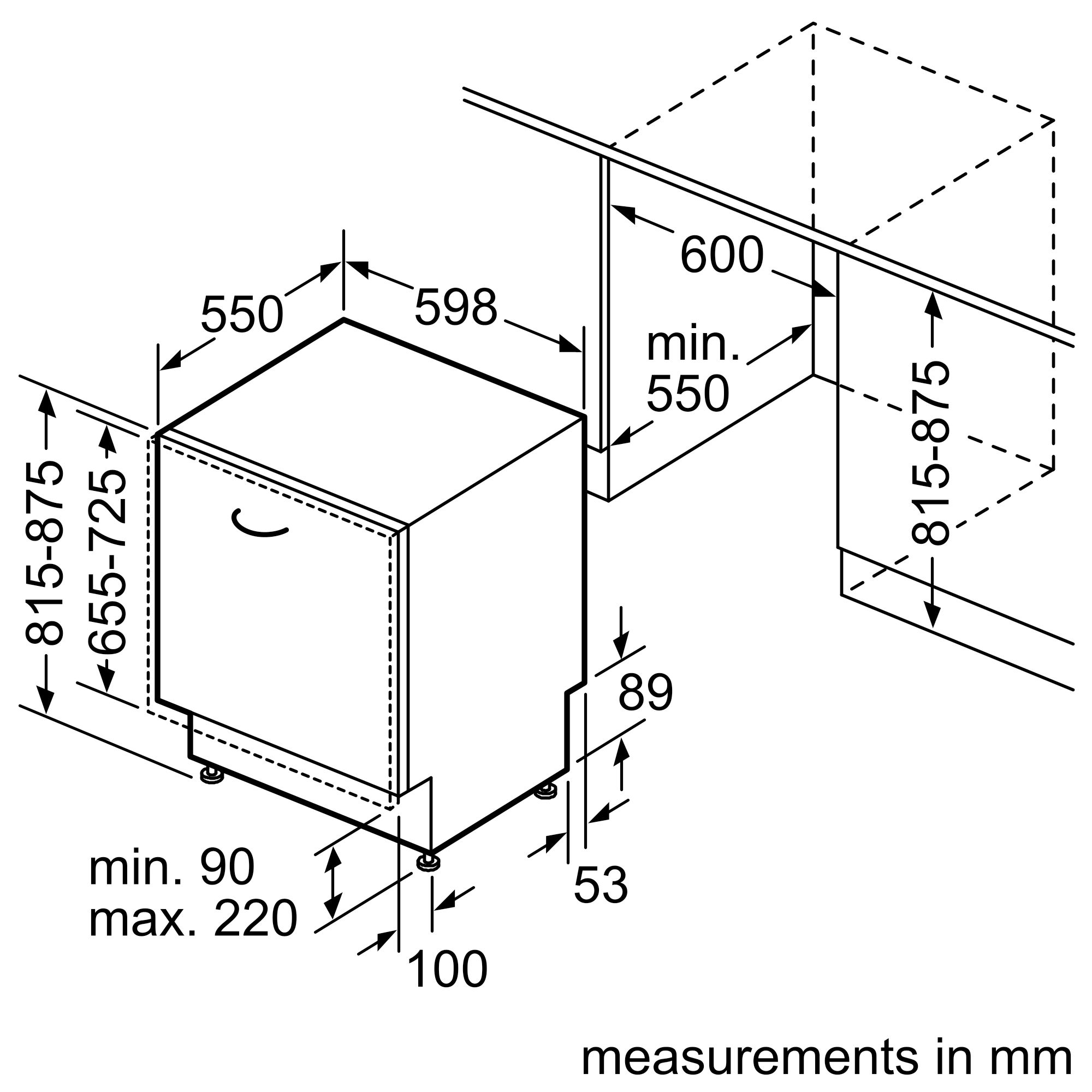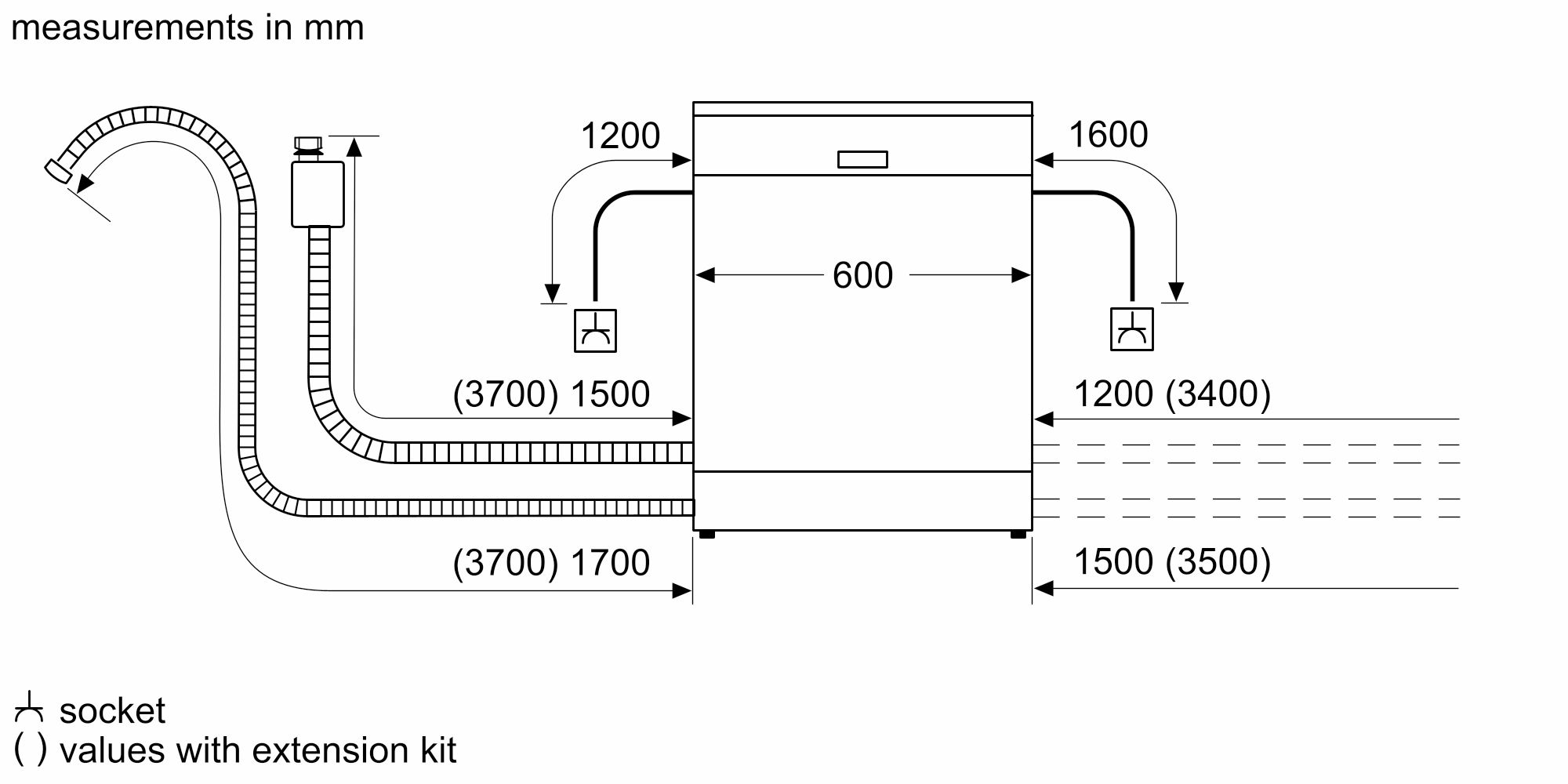 ---
CUSTOMER REVIEWS