Clearing the Air: Choosing the Right Air Purifier for Singapore's Haze Season
Quoting from Channel NewsAsia on 7 October 2023, "Singapore's air quality fell into the unhealthy range on Saturday for the first time since 2019, as winds brought haze from Indonesia's forest fires." The annual haze season in Singapore can be a cause for concern, not only due to its impact on outdoor air quality but also because it affects the air we breathe indoors. Haze carries fine particulate matter (PM2.5) and other pollutants that can be harmful to our health. To safeguard yourself and your family during this period, choosing the right air purifier is essential. In this guide, we'll walk you through the process of selecting an air purifier that's effective for tackling the haze and ensuring clean, healthy air indoors.
What Makes It an Air Purifier?
An air purifier's primary defining feature is its ability to clean the air, and this is achieved primarily through its filters. The heart of many air purifiers is the HEPA (High-Efficiency Particulate Air) filter. HEPA filters are designed to capture particles as small as 0.3 microns, which includes common indoor allergens like dust, pollen, pet dander, and even some bacteria. When a HEPA filter is combined with an activated carbon filter, the purification process becomes significantly more intense.
Features to Look For
When selecting an air purifier for haze protection, certain features can significantly enhance its performance and convenience:
Filter Replacement Indicators: These handy indicators will let you know when it's time to replace filters, ensuring your air purifier always works at its best.

Air Quality Sensors: Purifiers equipped with sensors can detect changes in air quality and adjust their operation accordingly. Look for models with this feature for automated, efficient purification.

Timer and Scheduling Options: Timers allow you to set specific operating times for your purifier, and scheduling options enable you to program it to run when needed most.
Top Air Purifiers for Haze Season in Singapore
To help you choose the right air purifier, we've selected some models that cater to various needs and preferences:
1. Top Seller
The Honeywell HPA710 Air Purifier is a favorite among many and comes with an enticing offer. With stages of filtration including a pre-filter, granular carbon filter, and a true HEPA filter, it's affordably priced for the features it offers. Discover more here.
2. For Small Areas:
If you spend most of your time in a smaller room, the Blueair Joy S Air Purifier is an ideal choice. It's highly energy-efficient, using less power than an average LED lightbulb, so you can run it all day without worry. Plus, there's an ongoing bundle deal, so you can place one in each room. Explore it here.
3. For Large Areas:
For those with spacious living areas, the Europace EPU9800W Air Purifier is your solution. It boasts intelligent purification and extensive coverage, ensuring clean air throughout your large space. Learn more here.
4. Functionality with Style: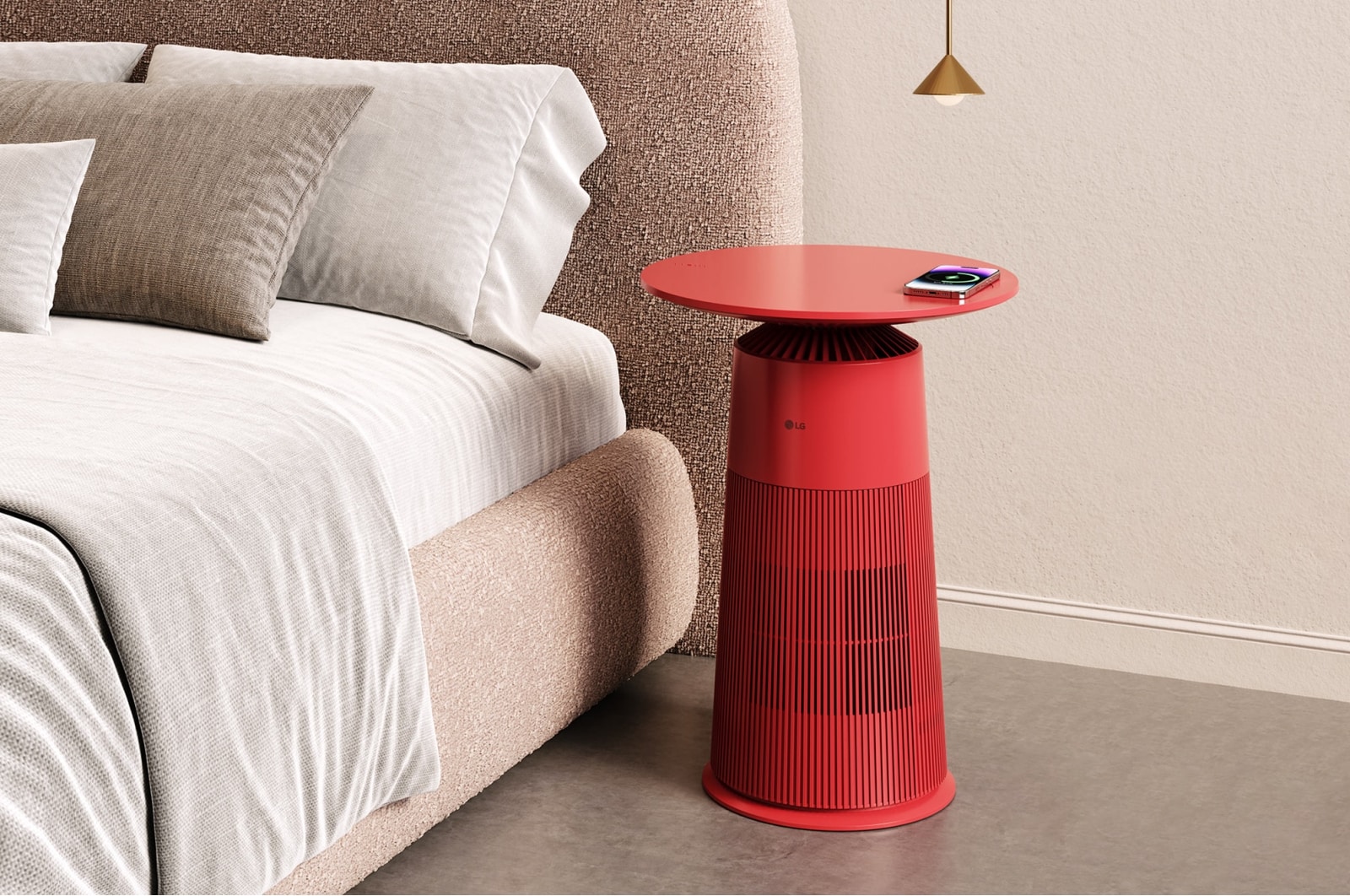 If you appreciate style along with functionality, the LG AF20 Table Air Purifier combines a sleek design with 360˚ Air Purification. It doubles as a table, features mood lighting, and even offers wireless charging. It's an ideal choice for those who want their air purifier to complement their decor. Discover it here.
5. For Air-Conditioned Rooms:
In air-conditioned rooms, the Novita A2H Air Purifier shines. It not only purifies the air but also acts as a humidifier, providing relief from the drying effects of air conditioning. Find it here.
6. For Pet Owners: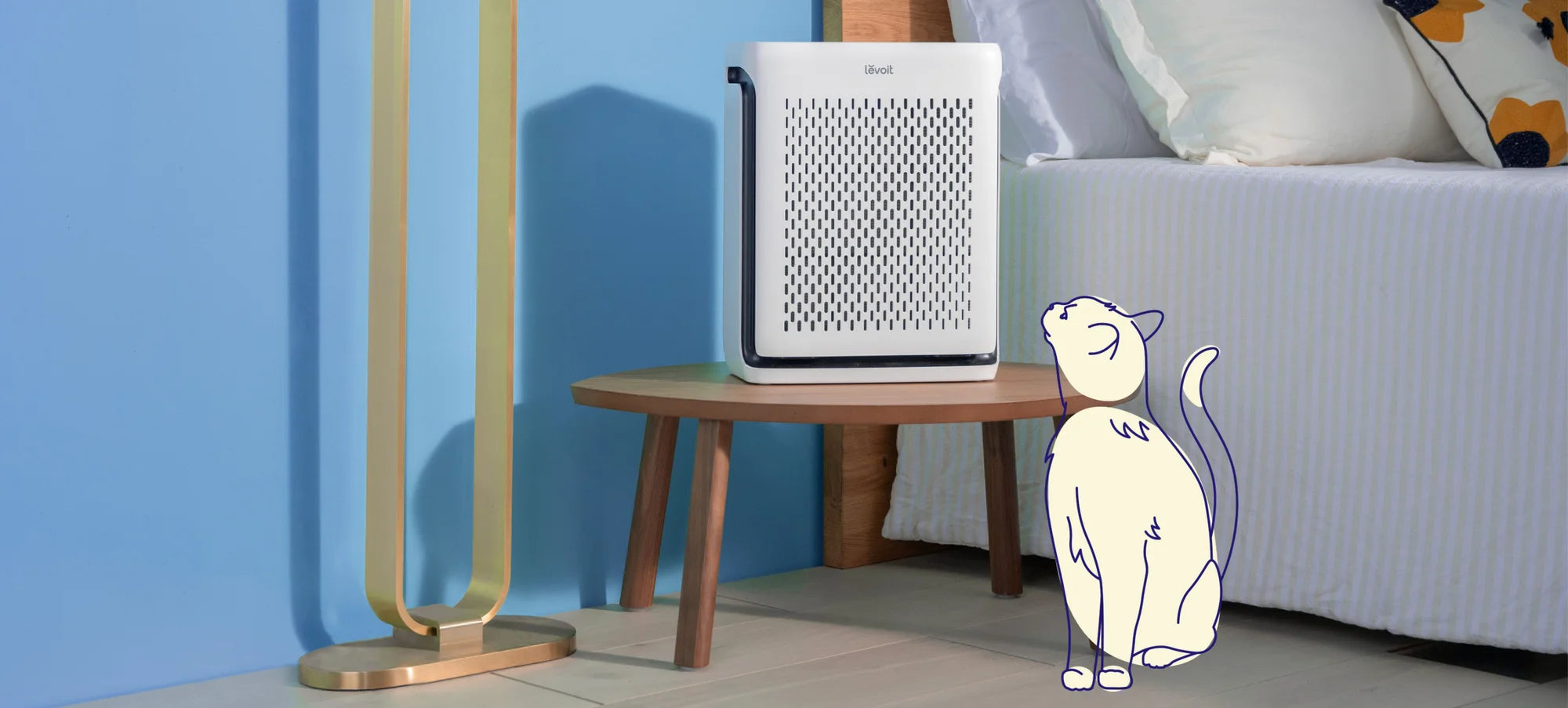 Families with pets will appreciate the Levoit Vital 100S Air Purifier. Its wide U-shaped air inlet prevents fur clogs, ensuring efficient operation. The Pet Mode alternates fan speeds to keep your home fresh and energy-efficient. Discover it here.
These air purifiers offer a variety of options to cater to your specific needs, ensuring that you and your family can breathe clean and fresh air, even during Singapore's haze season.
Maintenance and Care
To ensure your air purifier continues to perform optimally:
Regular Cleaning: Clean the exterior and interior of your purifier as recommended in the user manual.

Filter Replacement: Keep an eye on filter replacement indicators and replace filters promptly to maintain effectiveness.
Conclusion
In Singapore's haze season, protecting your indoor air quality is crucial for the health and well-being of your family. By choosing the right air purifier with HEPA filter, essential features, and proper maintenance, you can breathe easy knowing you're taking steps to combat the haze and enjoy clean, healthy air indoors. Don't wait; invest in your health today!