---
SJ-VX57ES-DS 567L 4-DOOR FRIDGE
2 years warranty by Sharp
We try our best to provide accurate product information from the manufacturer's or agent's website. However, the information on this page may change without notice, and it may not be accurate if there are specification changes. We recommend checking the manufacturer's site for the latest specs and information.

-

While all items available for online purchase can be added to your cart, we cannot guarantee their availability at the time of order processing.

In case we are unable to fulfill your order, we will get in touch with you to provide an alternative option or arrange a full refund.

-

If your product is eligible for warranty, you can find its registration link here.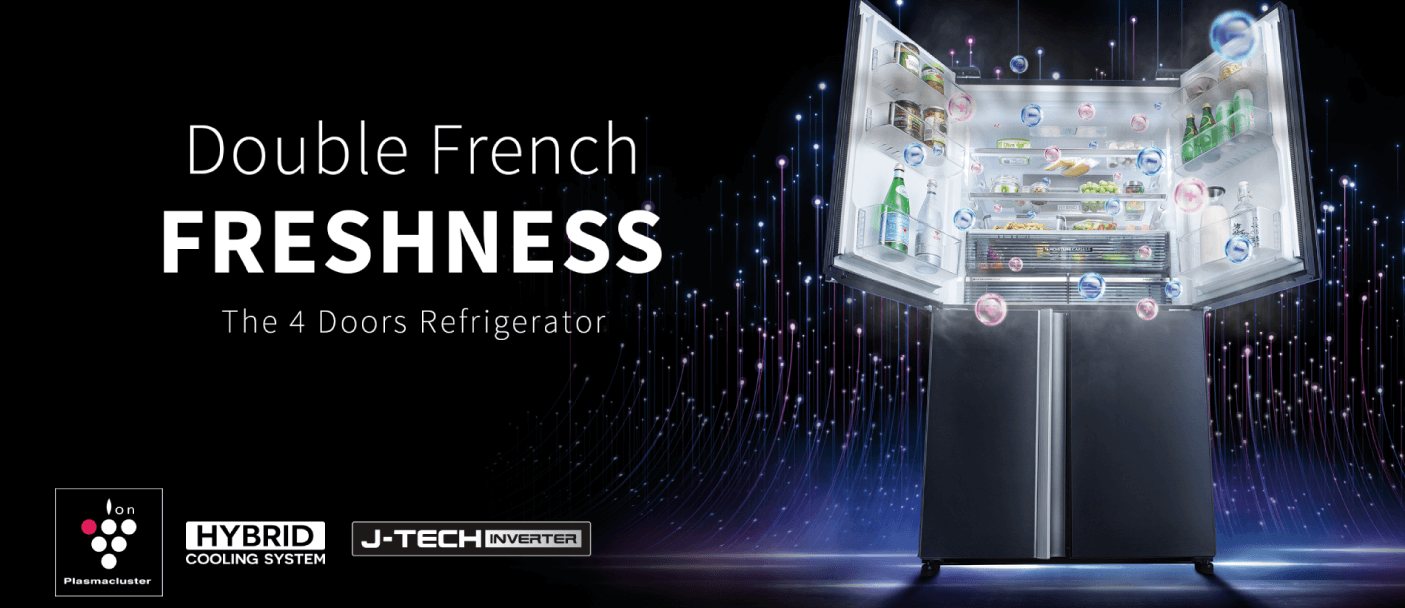 FEATURES
HYGIENIC COOLING
Plasmacluster technology cleans the air inside the refrigerator, creating a hygienic food storage space. It reduces levels of undesirable contaminants and unpleasant odours to provide complete hygiene, giving you peace of mind. It also turns water molecules that get into the refrigerator to moisture, preventing food dryness.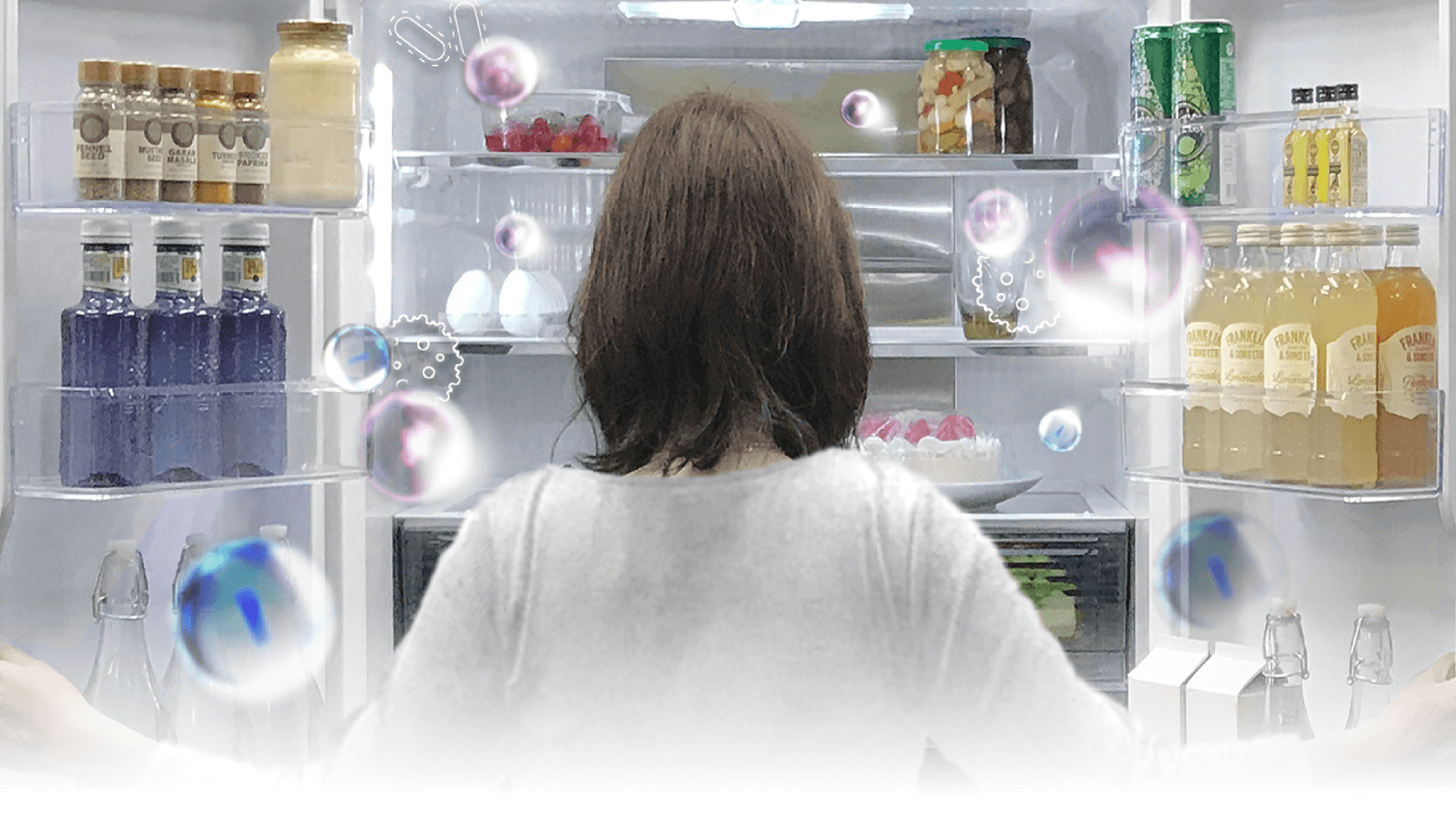 MOIST FRESH
Hybrid cooling system controls and radiates cool humid air throughout the compartment to optimize moisture and reduce temperature fluctuations, keeping food crisp and fresh.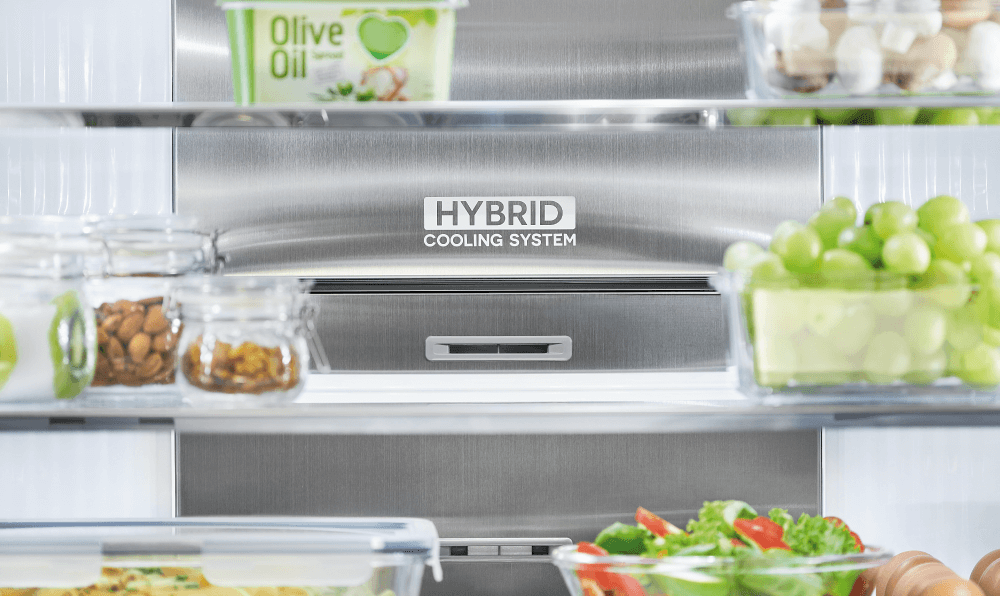 MOISTURE SHIELD
With highly sealing moisture cover structure, it can protect the dryness and maintain the freshness of the food, keeping food crisp and fresh.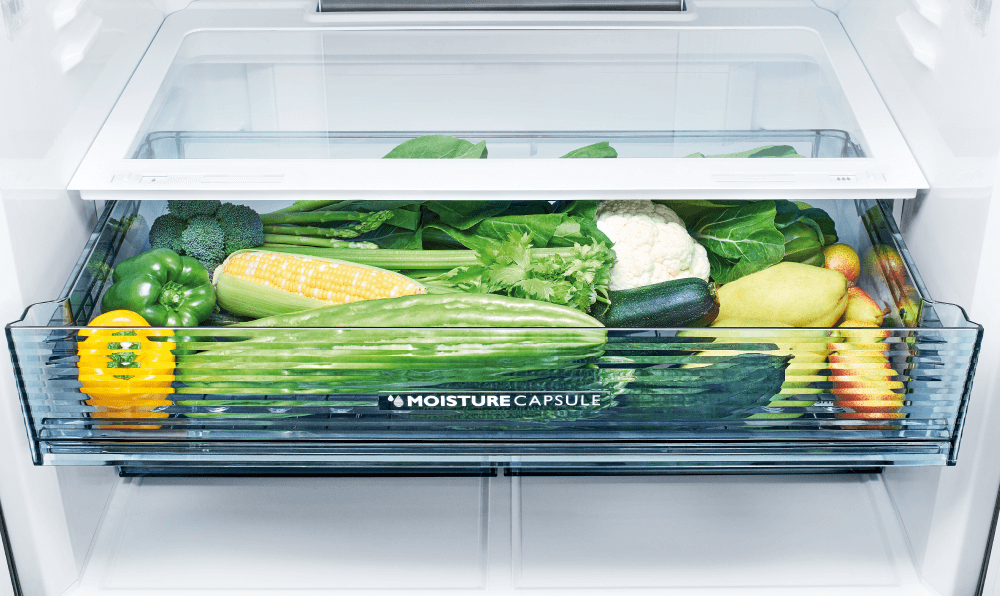 SUPERIOR FREEZER
Built to maximize storage, the Mega Freezer delivers plenty of storage capacity to store more items with easy access. It keeps the freezer at temperature -24°C to frost and maintains the nutrients of foods for longer time.

ENERGY SAVING
Precise temperature control with J-Tech Inverter using 36 gradual cooling steps. It cools faster, minimize noise and reduces energy consumption while providing more savings for your pocket.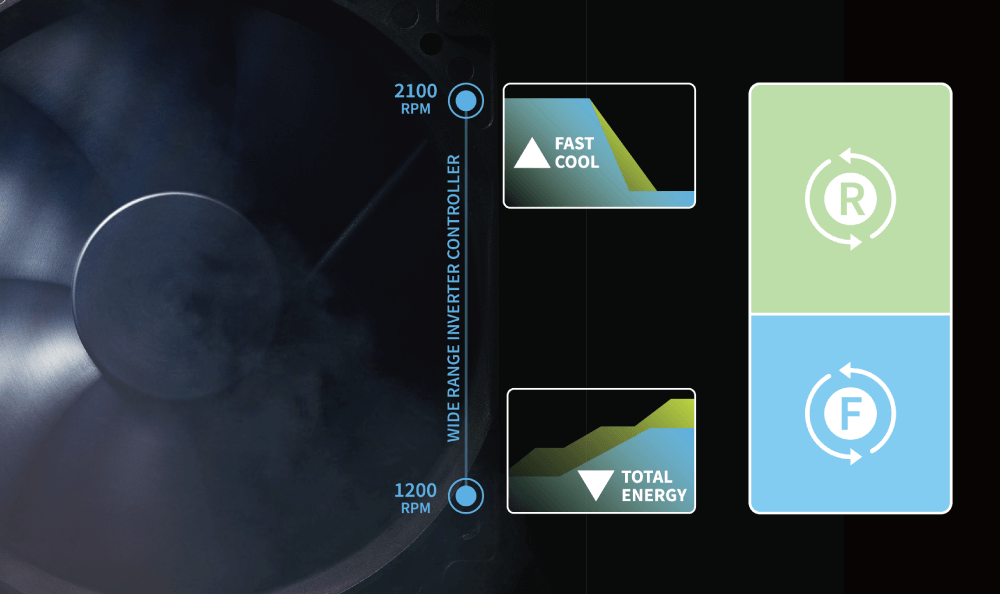 SLEEK AND DURABLE
A stunning, sleek design refrigerator made with smooth glass to reflect your exclusive lifestyle.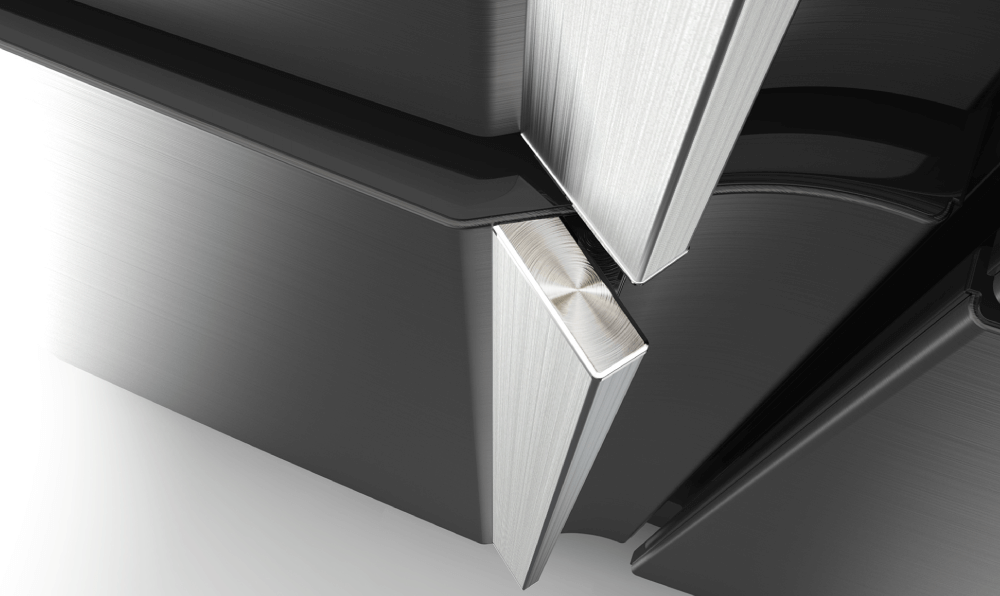 SPECIFICATIONS
| | |
| --- | --- |
| Net Capacity (L) - Total | 567 |
| Net Capacity (L) - Refrigerator | 364 |
| Net Capacity (L) - Freezer | 203 |
| Features | Plasmacluster Ion TechnologyJ - Tech Inverter TechnologyExpress Freezing |
| Refrigerant | R600A |
| Door | Glass |
| Cooling System | Cooling System |
| Dimension (mm) - W x H x D | 892 x 1830 x 782 |