With this new control panel, you can regulate the desired cooking zone easily. Simply select the power level you need. And the new QuickStart- and ReStartfunctions make cooking even easier.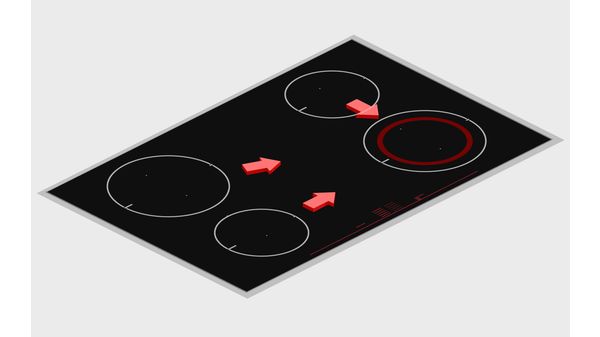 Speed up your cooking.
When you want to get quick and easy meals on the table even faster, Power Boost can help. This practical feature adds a boost of power for ultra-quick heating. Use it on your induction hob to boil large quantities of water – and heat up to 35% faster compared to the highest power level.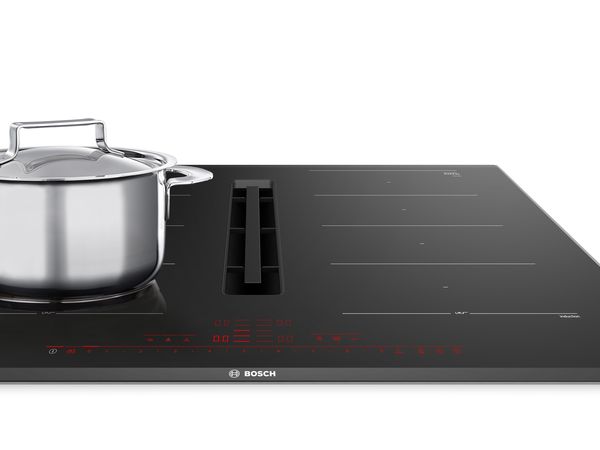 Start cooking faster.
Would you like to start cooking quickly and intuitively? The Quick Start function detects where you have placed the cookware and after switching-on, it automatically selects the corresponding cooking zone on the control interface. You can get started straight away and select the desired cooking level for your cookware without delay.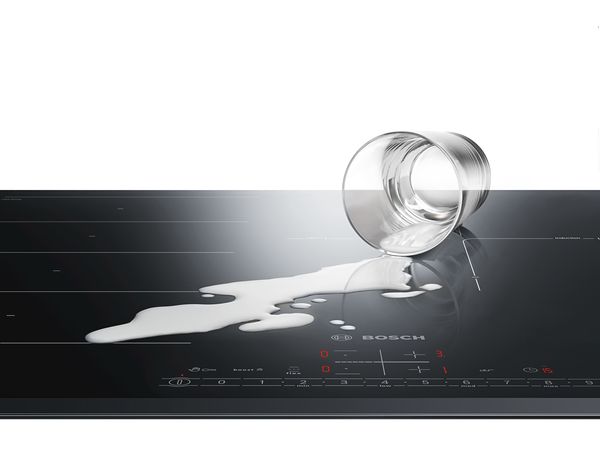 Stores your control settings.
If something goes wrong or boils over, the hob automatically turns itself off and saves the last selected setting. This means you can clean it conveniently and restore the settings at the touch of a button.
SPECIFICATIONS