---
FWMD10502GG 10.5KG TOP LOAD WASHER
2 years warranty by Whirlpool
We try our best to provide accurate product information from the manufacturer's or agent's website. However, the information on this page may change without notice, and it may not be accurate if there are specification changes. We recommend checking the manufacturer's site for the latest specs and information.

-

While all items available for online purchase can be added to your cart, we cannot guarantee their availability at the time of order processing.

In case we are unable to fulfill your order, we will get in touch with you to provide an alternative option or arrange a full refund.

-

If your product is eligible for warranty, you can find its registration link here.
For a deep and thorough hygienic clean
Natural power of steam and oxygen to eliminate 99.99% of bacteria and allergens
FEATURES
Ultimate Cleaning with the power of Steam & Oxygen
Our latest Supreme OxyCare washing machines use the natural power of steam and oxygen to provide a complete sanitization and sterilization to your clothes. Bacteria and impurities are eliminated naturally, providing a full hygienic wash for your fabrics.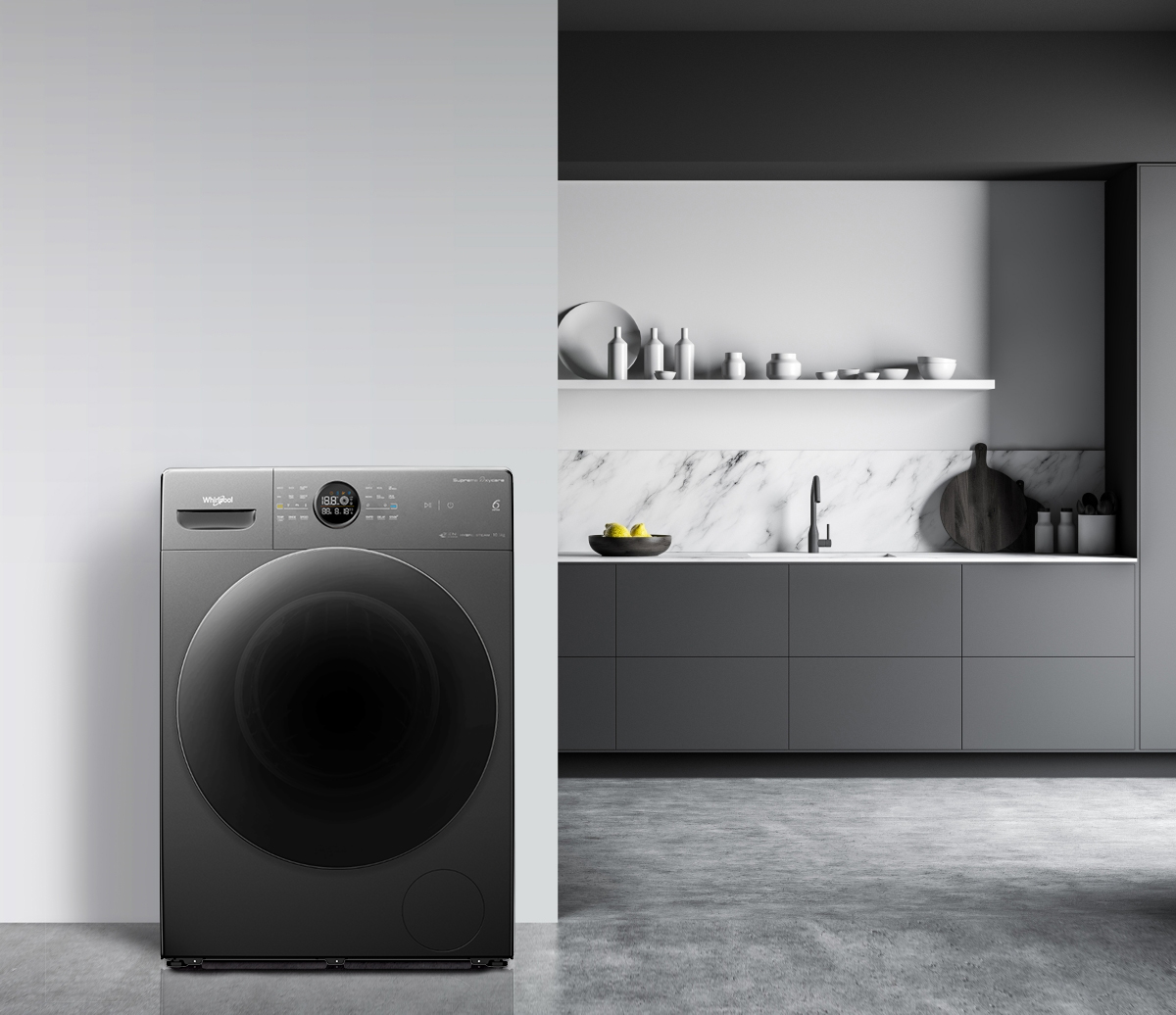 Eliminates 99.99% of bacteria and allergens with Hybrid Steam OxyCare
The latest breakthrough technology, Hybrid Steam OxyCare, incorporates both steam and oxygen for deep cleaning without chemicals to eliminate 99.99%* of bacteria and allergens.
After the main wash to remove dirt, steam is then injected to eliminate bacteria and allergens while refreshing and de-wrinkling your fabrics. OxyCare then uses oxygen gas molecules to penetrate your clothes and kill remaining bacteria.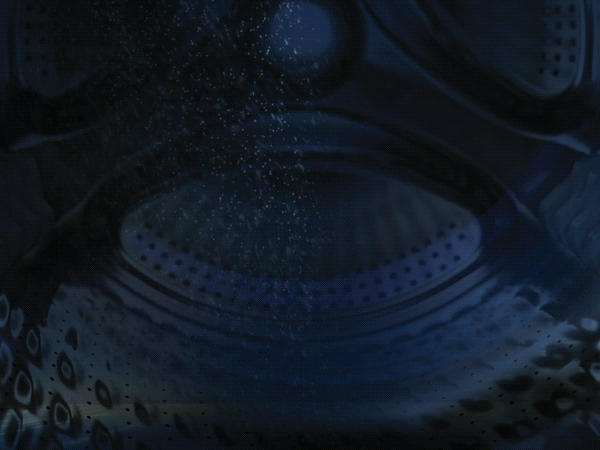 *Tested by CHEARI, based on GB 21551.5-2010. Removes up to 99.99% Escherichia coli, Staphylococcus aureus, Dust mite with Mixed program add on Hybrid Steam option.
More than 20 Sterilization Combinations
When cleaning your fabrics or personal belongings with Supreme OxyCare, the washer offers over 20 different ways of sterilizations to allow a deep and thorough hygienic cleanse.
OxyCare and Steam can be applied together or selected individually as an option with compatible Wash Programs or the Air Refresh program to clean and sanitize your clothes depending on your needs.
Sterilize almost everything without water wash
With the Air Refresh program and Hybrid option, it uses Steam and OxyCare to sanitize and sterilize, and to remove odors and wrinkles on your clothes. Perfect for bedding items such as pillows and bedsheets, and clothes that have been kept in your wardrobe for a long time, so that you can have ready-to-wear clothes in a split second.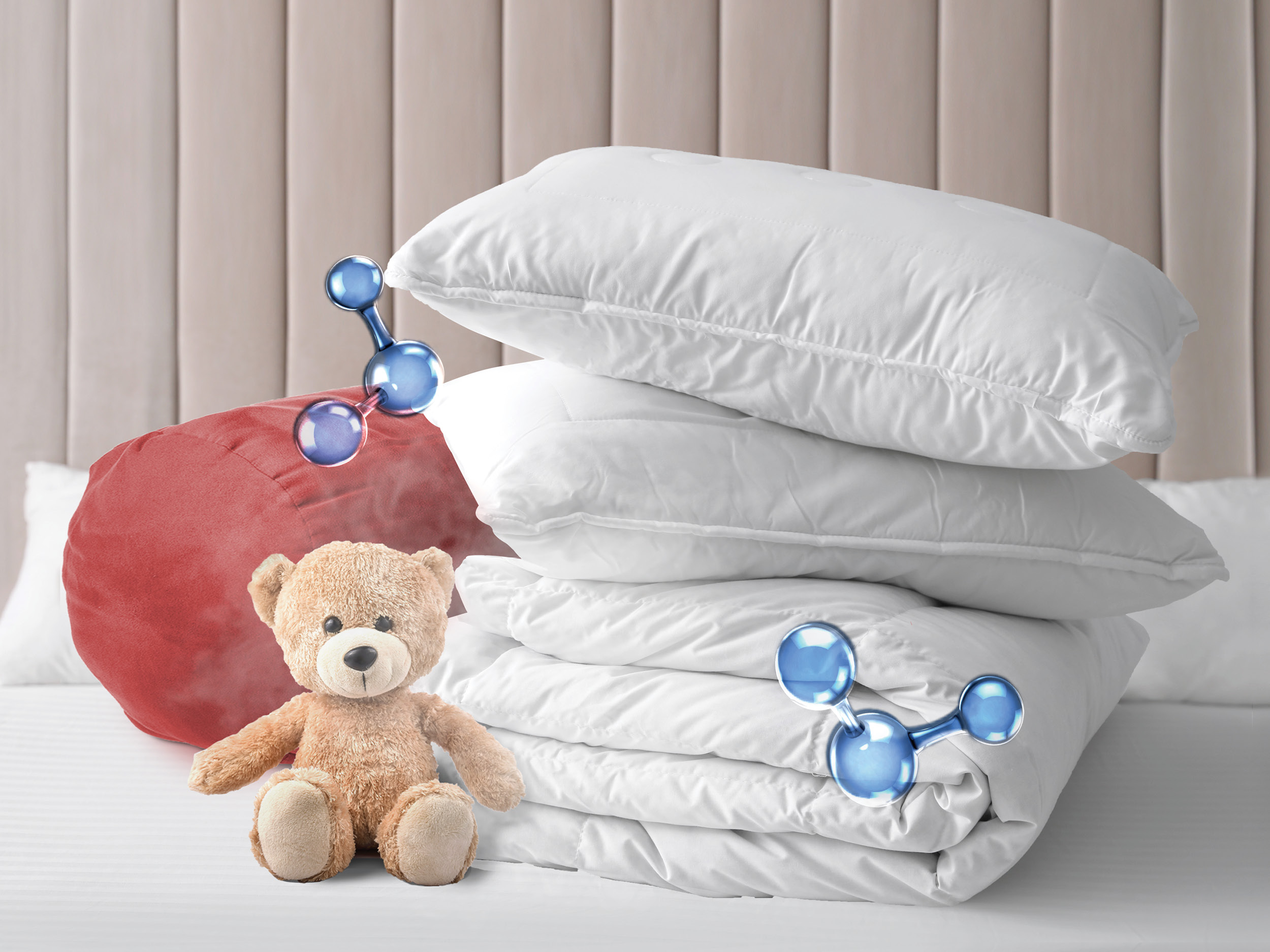 Disinfect personal belongings without steam, water, and tumbling
Want to disinfect your personal belongings? Choose the Air Refresh program with OxyCare option. Sterilizing with oxygen is safe, gentle, and thorough, as it kills bacteria without using steam, water, and tumbling, ensuring no damage to your personal belongings and delicate items.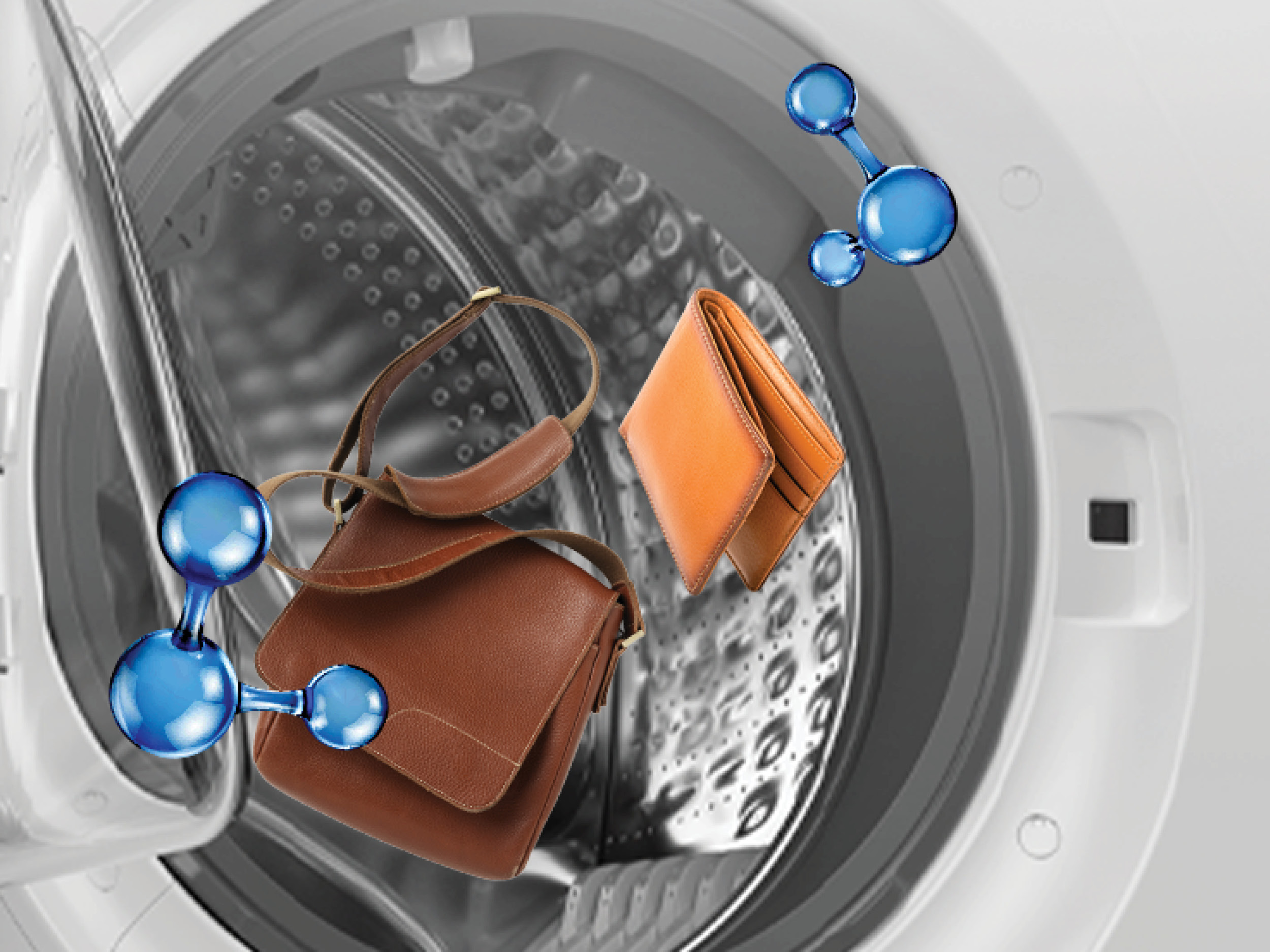 Complete drum sterilization at 90°C with OxyCare
The cleanliness of your washer is important for maintaining high standards of household hygiene. Not only do we care for your laundry, the cleanliness of your washer is also our utmost concern.
The Drum Clean program delivers total cleanliness for your washers by sterilizing the drum at 90°C and then with OxyCare for complete disinfection of dirt, bacteria, and build up of residues. A clean laundry load begins with a clean washer drum.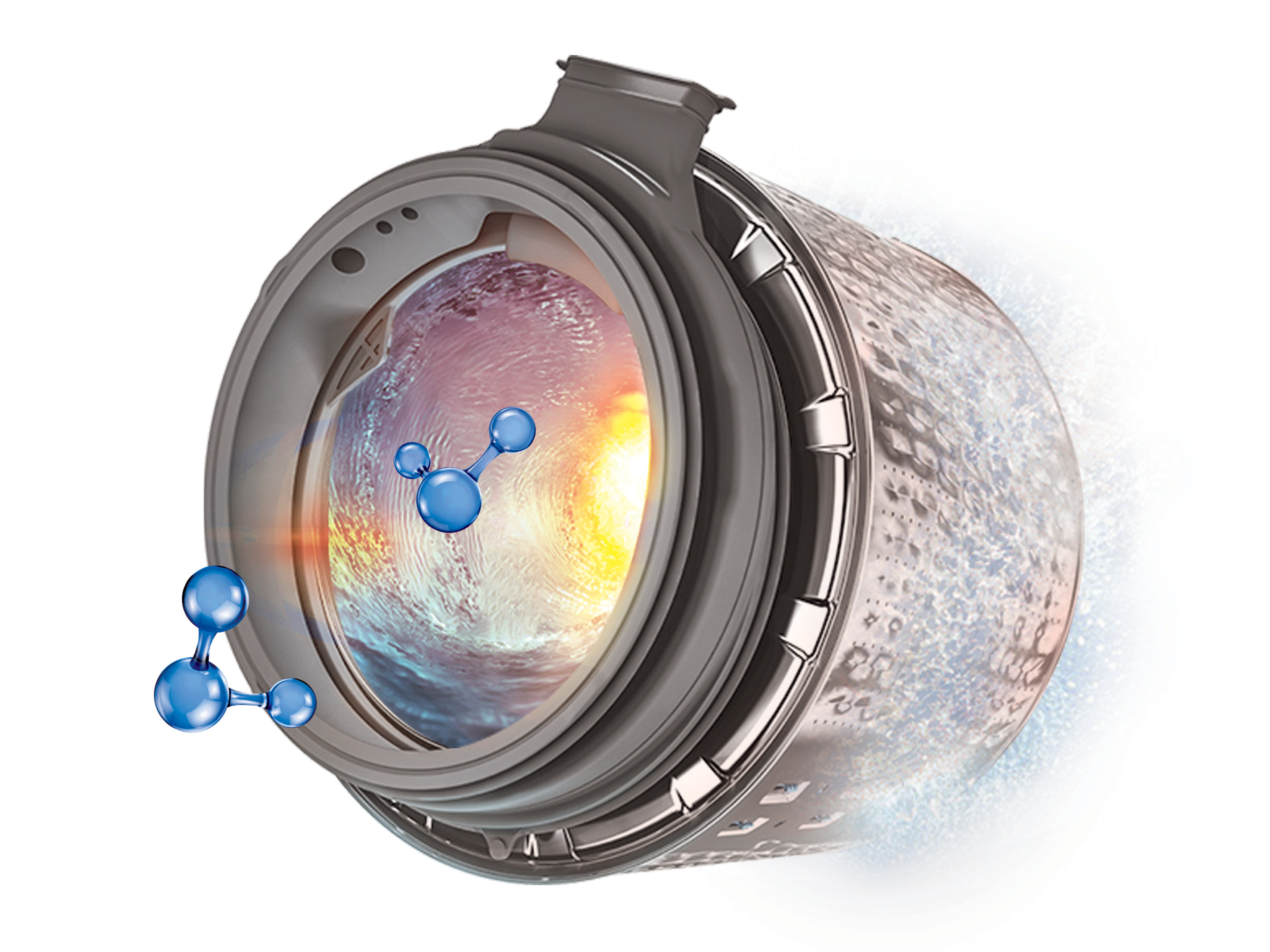 Eliminates bacteria with Sanitize Wash
Sanitize Wash program incorporates both sanitizer and softener into the rinse cycle through the dedicated Laundry Sanitizer compartment, sanitizing your clothes at a low temperature wash, while keeping them fresh and soft without damage.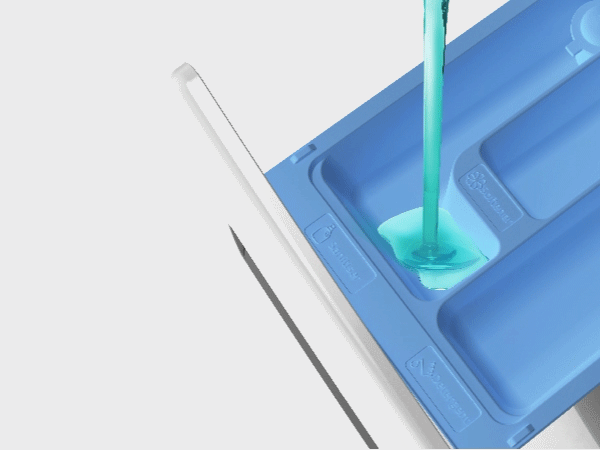 Prevents 99% bacteria and mold growth
The Antimicrobial Drawer and Drum Bellow is injected with an anti-bacterial agent during production to help prevent 99%* bacteria and mold growth even after longterm usage.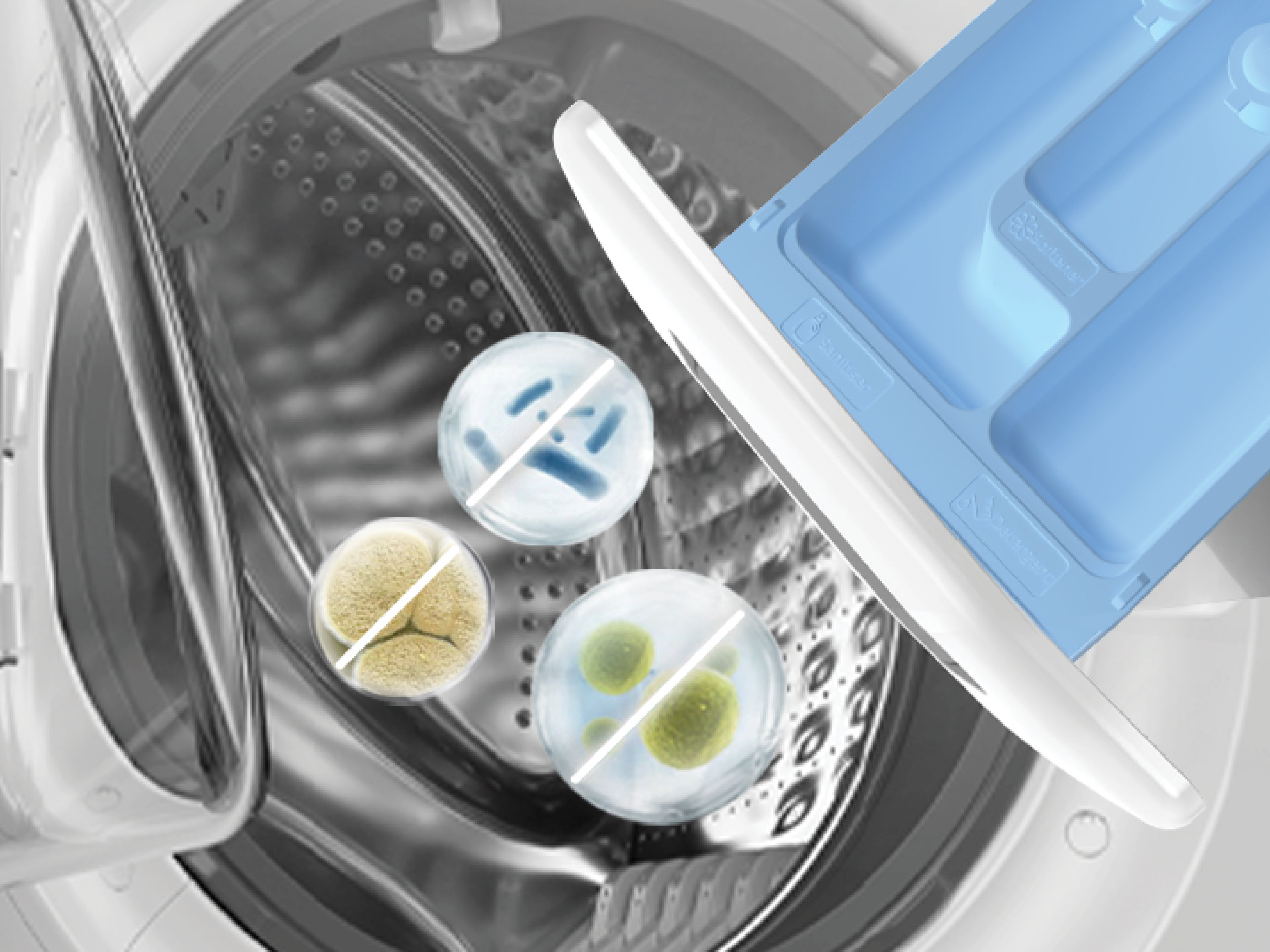 *Tested by TÜV SÜD, Chinese Academy of Sciences for Escherichia coli, Staphylococcus aureus.
Eliminates allergens with Allergy Care
Heated up to 90°C, the Allergy Care program is designed to eliminate allergens and dust mites. Ensure your laundry is pristinely cleaned for delicate skins.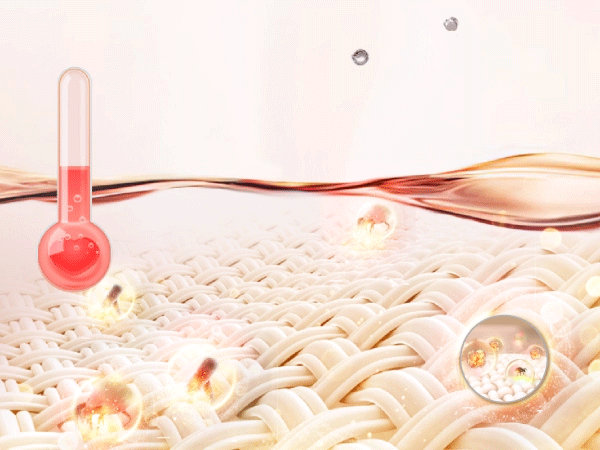 Silent washing with superior performance
The Supreme OxyCare washer is equipped with the ZEN Direct Drive Inverter, a high-performance direct drive motor that rotates the drum directly
Coupled with the 6th Sense intuitive technology that uses intelligent sensors for a more precise set of drum movements, to deliver quiet yet outstanding performance. Featuring a cutting-edge design, the Zen body structure and side panels also reduce noise propagation, so you can run the washer at any time without any noise disturbance.
Hassle-free Stain Cleaning
Having trouble cleaning multiple stains at one go? Our dedicated Stain Clean program is designed to effectively remove up to 25 tough stains.

In addition, the Quick Stain function helps you speedily clean off common stains from wine, food, or cosmetics in as quick as 40 minutes*. Both options use specific water temperature and water level, wash and rinse times, and spin power to deal with each type of stain.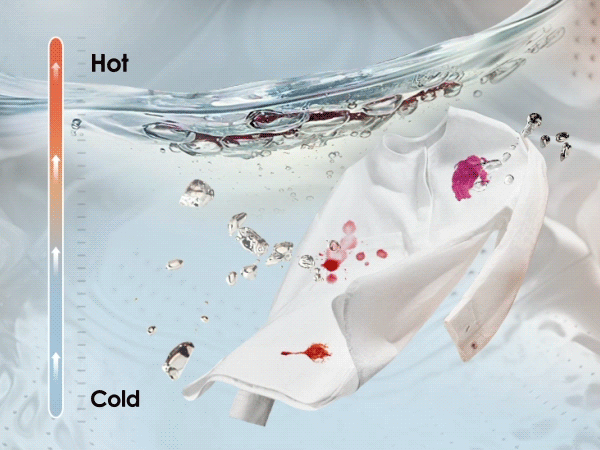 *Based on Duvet program with red wine stain option.
Fresh laundry even if you forget to unload
No need to worry about unloading your laundry immediately after it's done. Final Care* function releases steam periodically while keeping the drum tumbling gently for up to 6 hours after the cycle ends, keeping your clothes fresh and wrinkle-free.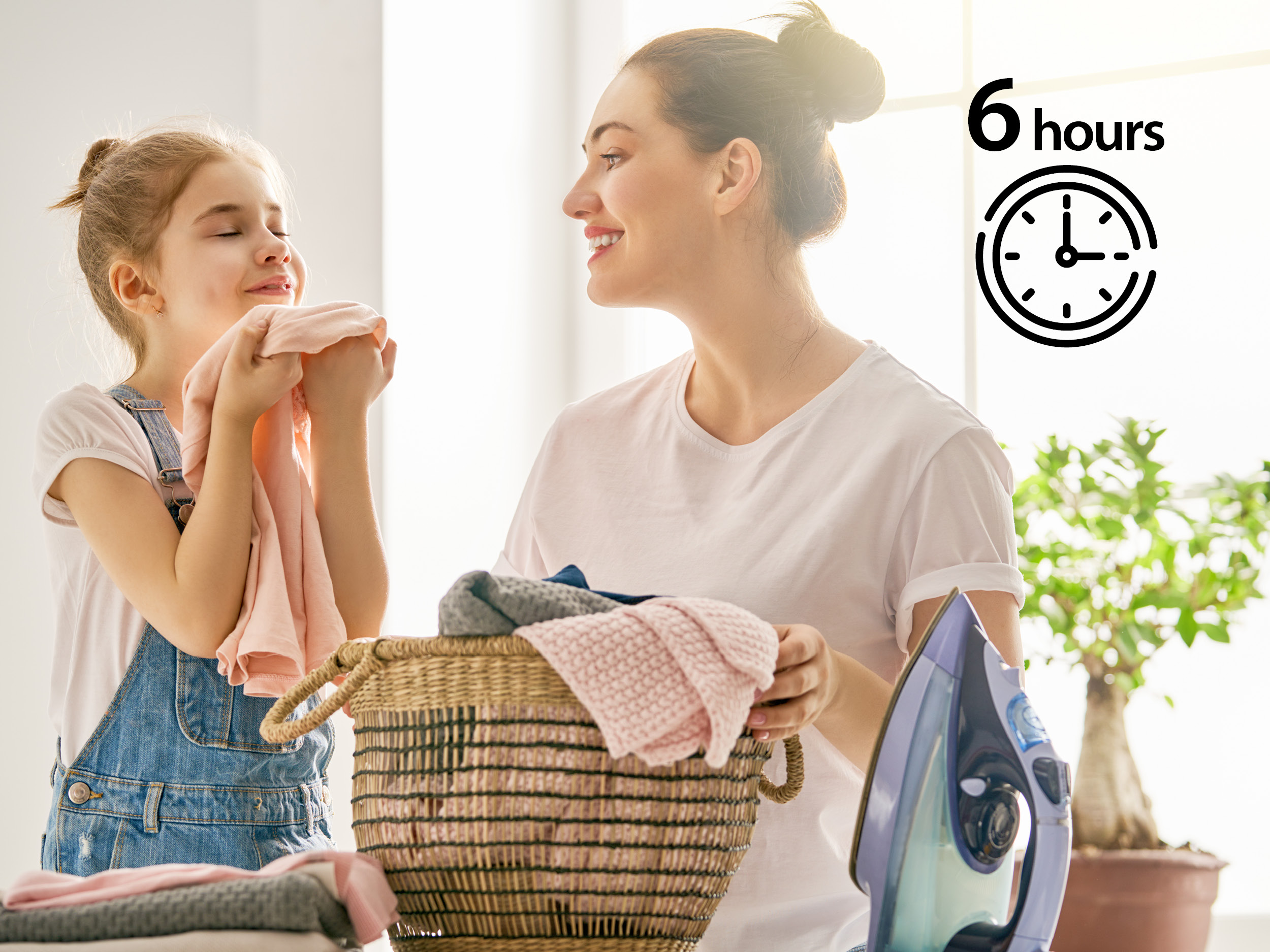 *Automatic function when Hybrid or Steam option is chosen. To stop the function, press Start/Pause button or the knob.
Wash 7kg daily load in 44 minutes
Pressed for time or need your laundry to be done fast? Simply utilise the Rapid option to quickly wash your 7kg daily laundry load in 44 minutes*.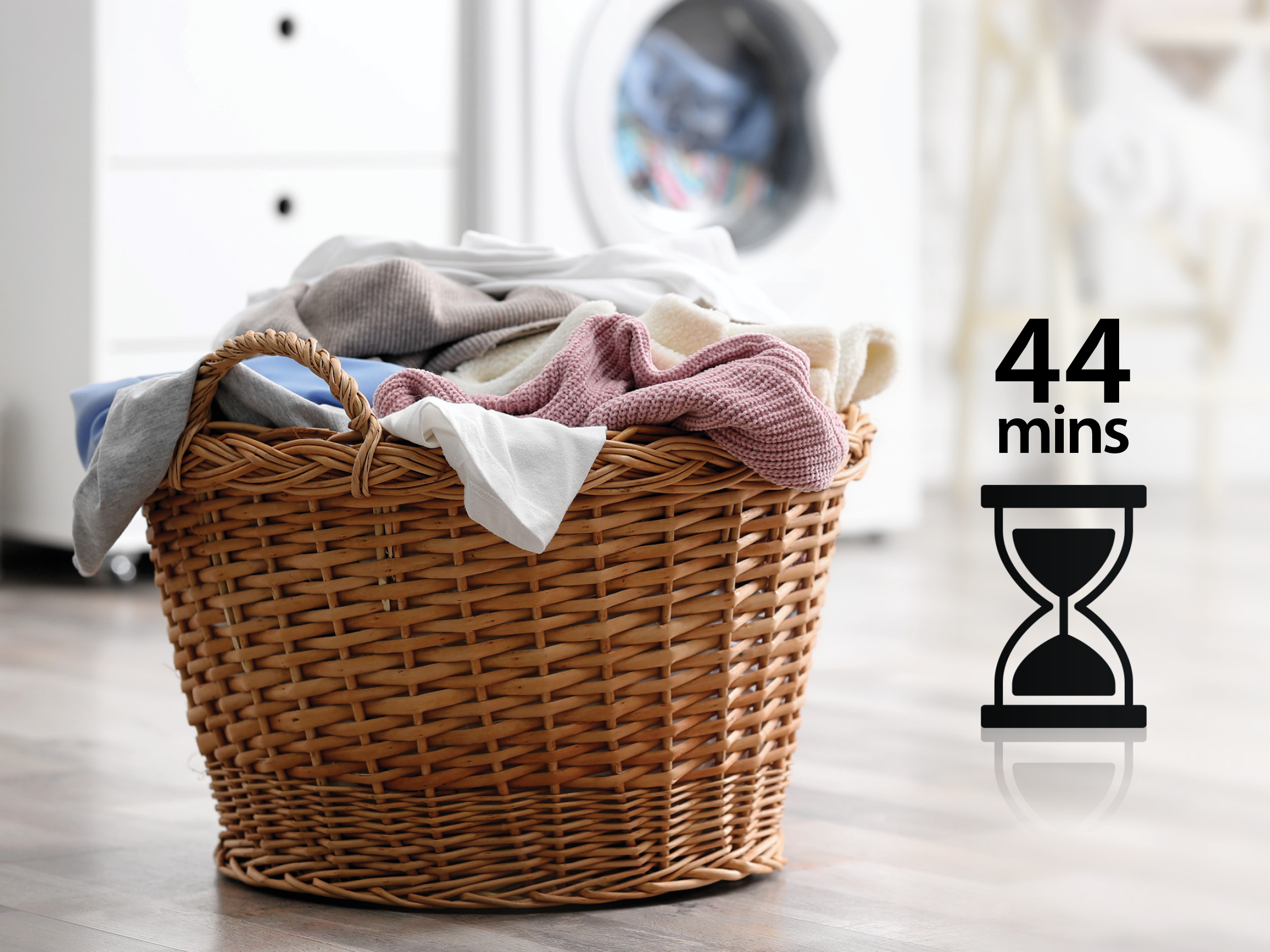 *Based on Mixed Program.
Automatic wash program
Whirlpool's 6th SENSE intuitive technology in the Auto Start* function senses your laundry load and automatically selects a suitable wash program with a 3-second press on the knob.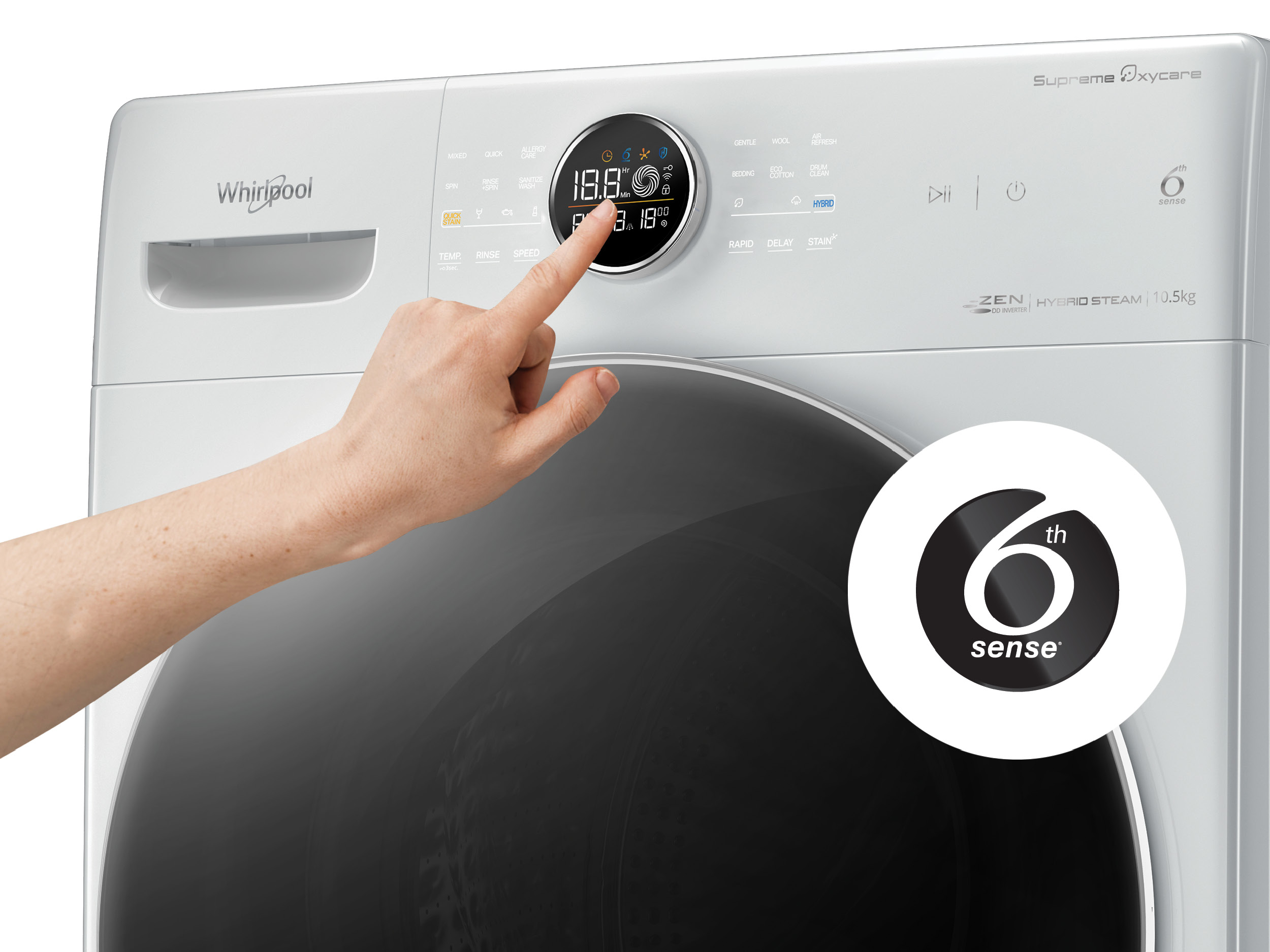 *Not recommended for delicate garments.
Add clothes at any time
Missed out a shirt? Simply pause your wash cycle to add* your clothes at any time without compromising on wash performance with the Add Clothes option.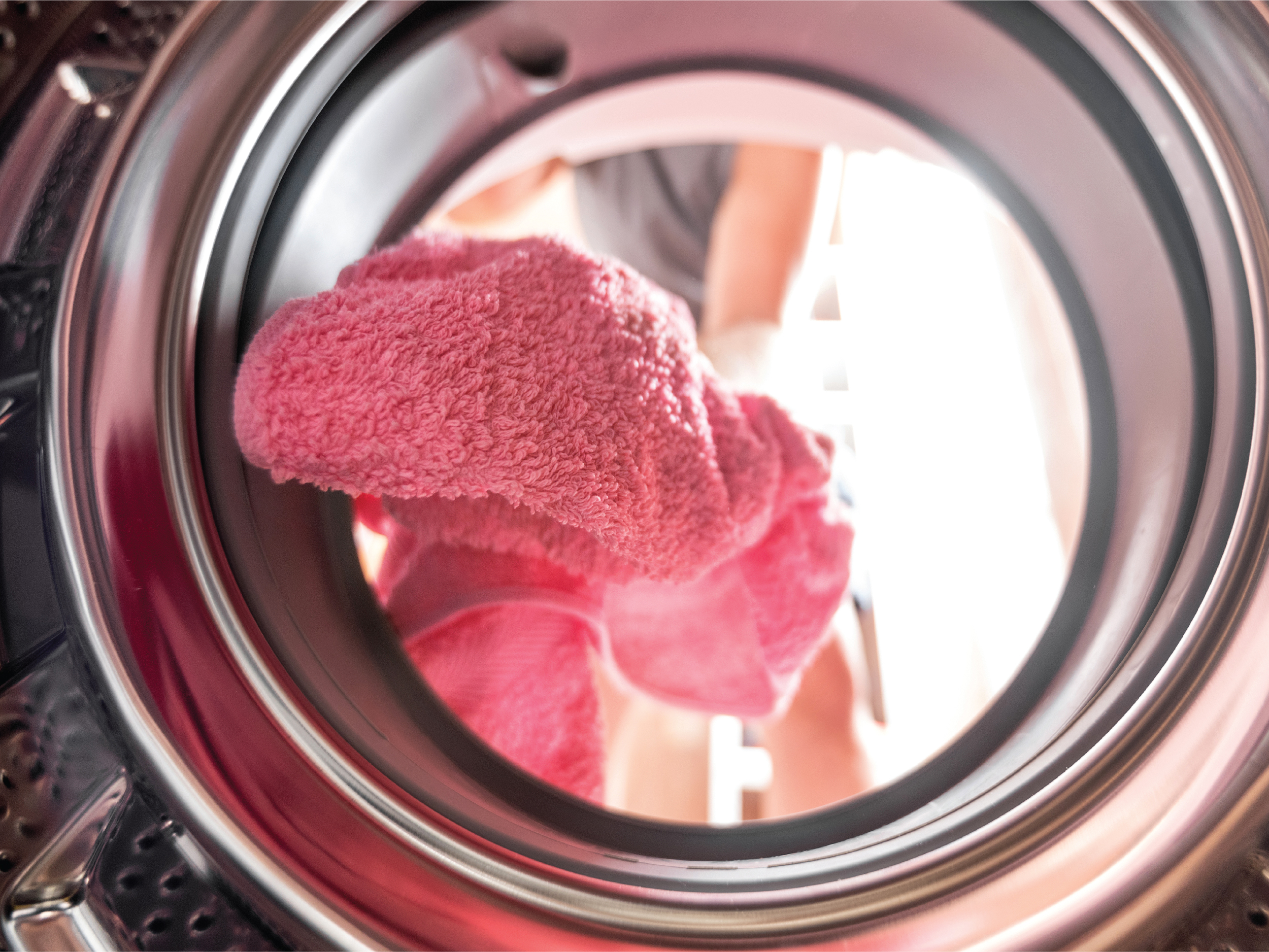 *Only when Drum temperature is below 50°C.
SPECIFICATIONS
| | |
| --- | --- |
| Control | Touch + Interactive knob |
| Motor Type | Drive Drive Inverter |
| Maximum Spin Speed | 1400rpm |
| Temperature Range | Cold - 90℃ |
| Programmes | Mixed, Quick, Allergy Care, Gentle, Wool, Air Refresh, Spin, Rinse+Spin, Sanitize wash. Bedding, Eco cotton, Drum clean |
| Options | Hybrid Steam, Stain, Quick stain, Temp, Rinse, Speed, Rapid, Delay end, Auto start, Add clothes |
| Indicators | Time remaining, Option selected |
| Safety Features | Child lock, Door lock |
| Others | 99%^ Antimicrobial detergent drawer & bellow |
| Accessories | Instruction manual, Water supply hose |
| Voltage | 220 - 240V |
| Frequency | 50Hz |
| Rated Power | 1800W |
| Plug Type | UK plug safety mark |
| Length of Hose | Inlet : 1100mm | Outlet : 1650mm |
| Length of Electrical Cord | 2000mm  |
| Product Dimensions | W 595mm x H 845mm x D 605mm |
| Packed Dimensions | W 690mm x H 890mm x D 730mm |
| Gross Weight | 85 kg |
| Net Weight | 79 kg |