---
SH91/51 REPLACEMENT SHAVING HEADS
2 years warranty by Philips
We try our best to provide accurate product information from the manufacturer's or agent's website. However, the information on this page may change without notice, and it may not be accurate if there are specification changes. We recommend checking the manufacturer's site for the latest specs and information.

-

While all items available for online purchase can be added to your cart, we cannot guarantee their availability at the time of order processing.

In case we are unable to fulfill your order, we will get in touch with you to provide an alternative option or arrange a full refund.

-

If your product is eligible for warranty, you can find its registration link here.
Compatible with S9000 and S9000 Prestige
SH91 replacement heads are compatible with all Shavers Series 9000 (S9xxx) and S9000 Prestige (SP98xx).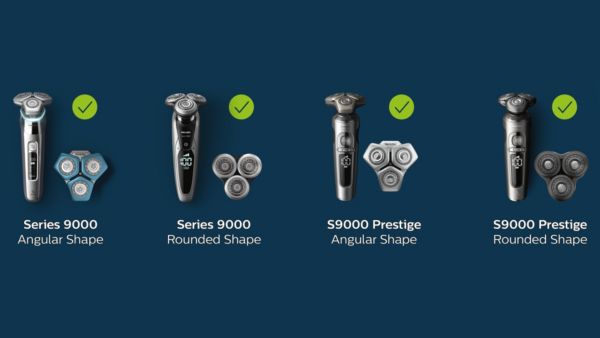 Reset your shaver very simply
1. Press the release buttons and detach the shaving head holder. 2. Turn the retaining rings counterclockwise and remove them. 3. Remove old shaving heads and insert replacement (notches should fit exactly onto the projections). 4. Place retaining rings back and turn them clockwise until you hear a click. 5. Insert the shaving holder back and close.