---
PA91-606DG 88m² AIR PURIFIER
2 years warranty by Electrolux
We try our best to provide accurate product information from the manufacturer's or agent's website. However, the information on this page may change without notice, and it may not be accurate if there are specification changes. We recommend checking the manufacturer's site for the latest specs and information.

-

While all items available for online purchase can be added to your cart, we cannot guarantee their availability at the time of order processing.

In case we are unable to fulfill your order, we will get in touch with you to provide an alternative option or arrange a full refund.

-

If your product is eligible for warranty, you can find its registration link here.
Max Area Served: 88m² (JEM1467, JP) 
9 Fan speeds 
>WiFi Connectivity
Touch Screen Display
Filter Life Indicator - App & On Product
***
FEATURES
Responds to your environment
The PureSense system smartly responds to changes in air quality.
The unique PureSense system continuously measures indoor and outdoor air quality levels and automatically adjusts the air purification rate so that you come home to a healthy indoor environment.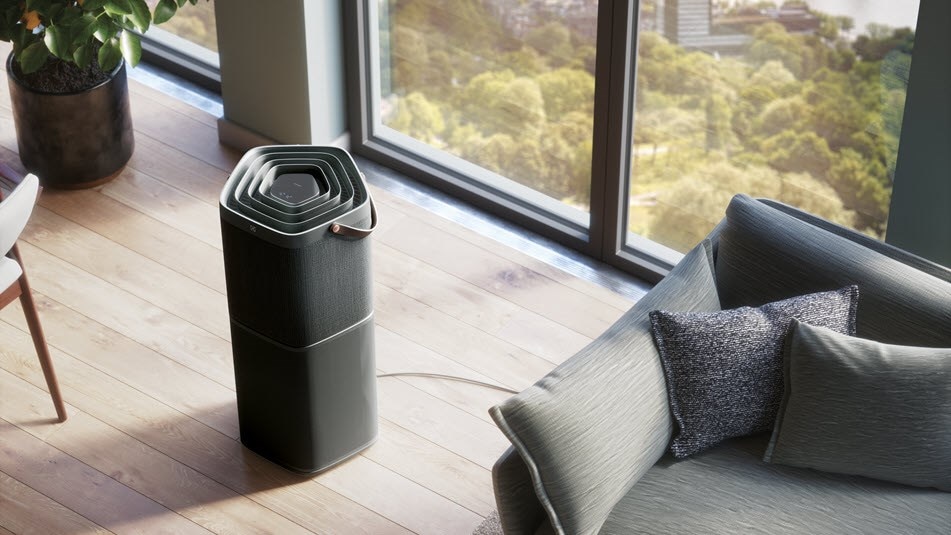 Premium design
With a modern premium design and excellent cleaning performance, Pure A9 is the smart air purification solution for your home.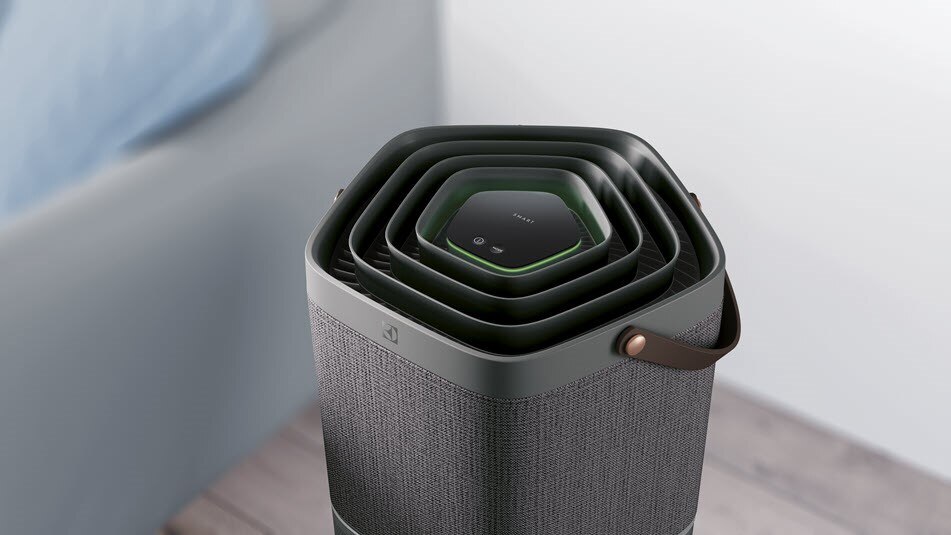 Continuous monitoring
Our app provides instant access to your real-time air quality levels. Whether you are home or on the go, monitor and optimize your home air quality from the app or sit back and let PURE A9 do it for you. Check the job done on a given timeframe, get smart summaries or simply adjust your preferences. The Pure A9 app is the perfect air quality assistant.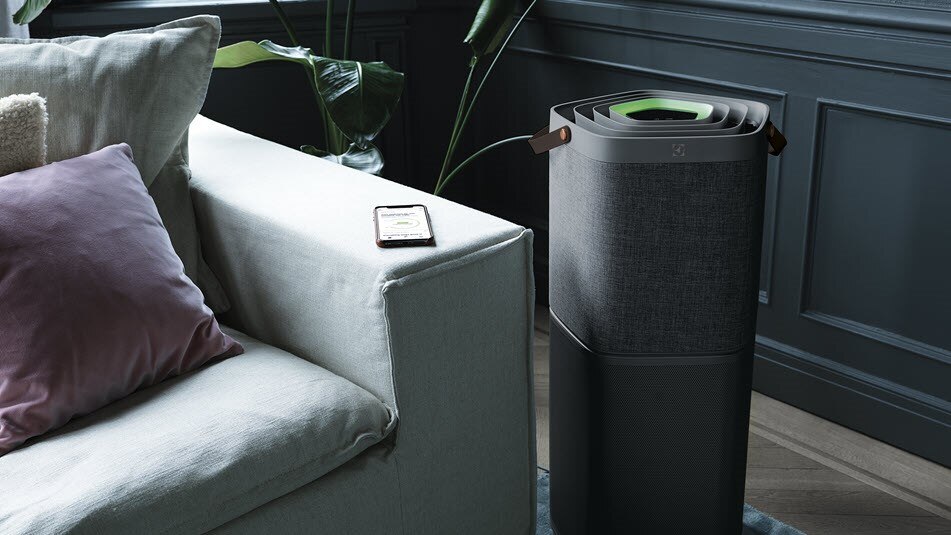 The AirSurround system is designed to reach all corners of the room
With the unique AirSurround system, it creates a powerful yet smooth spiral movement of the indoor air that efficiently circulates and cleans the air in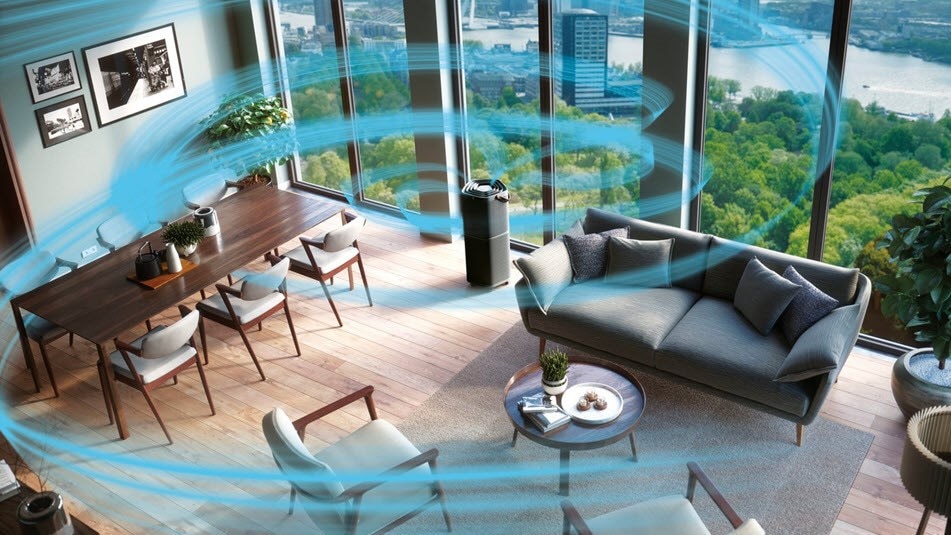 your home.
Quietly smart
Quietly smart adjusts to your needs Your Pure A9 runs so silent you will hardly notice it.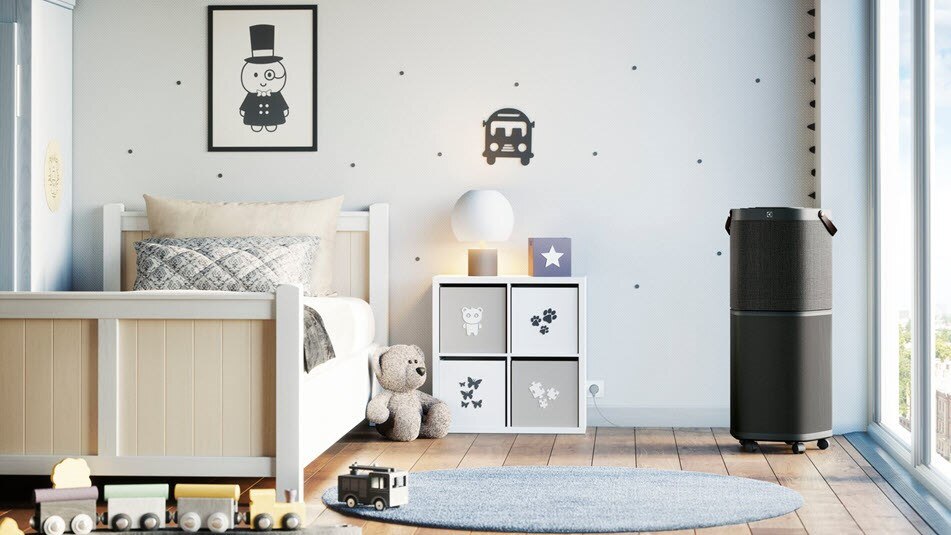 SPECIFICATIONS
Net Weight (Kg)
8.9
Display Type
Touch Screen Display
Product Type
Air Purifier
Filter Type
5 stages purification: Pre-filter, Antibacterial layer, Pre-charged True HEPA 13 filter, Activated Carbon, and Lonizer
Remote Control
Yes
Ionizer
Yes
Main Colour
Dark Grey
Frequency (Hz)
50/60
Voltage (V)
220
Dimensions (HWD)
750 x 315 x

315 mm