---
GWG8830TS/LS 88CM 3 BURNERS GAS HOB
2 years warranty by Whirlpool
We try our best to provide accurate product information from the manufacturer's or agent's website. However, the information on this page may change without notice, and it may not be accurate if there are specification changes. We recommend checking the manufacturer's site for the latest specs and information.

-

While all items available for online purchase can be added to your cart, we cannot guarantee their availability at the time of order processing.

In case we are unable to fulfill your order, we will get in touch with you to provide an alternative option or arrange a full refund.

-

If your product is eligible for warranty, you can find its registration link here.
FEATURES
Wok Burner

The hob's wok burner offers high-powered heating that allows for effortless and thorough cooking of Asian cuisine, stir-fries and dishes that require a large amount of heat.
Flame Failure Safety Device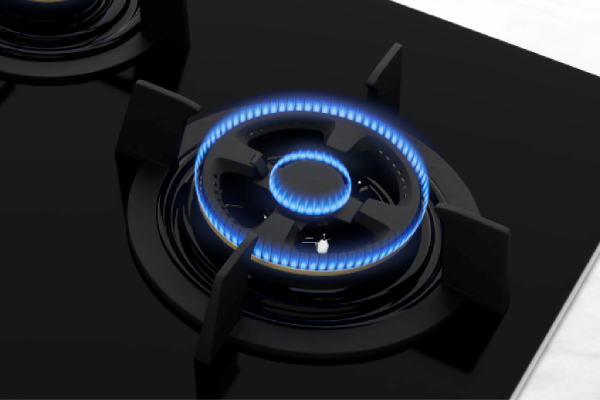 The gas supply is automatically turned off after a short interval if the flame is extinguished by accident or if the burner is turned off incorrectly, offering you greater safety while cooking.
Cast-iron Pan Support

Enjoy superior cooking flexibility. The hob supports a variety of cooking utensils while providing stability, offering greater versatility for cooking in various ways.
Tempered Glass Surface

Clean and maintain your hob with ease thanks to its tempered glass surface, which offers an effortless cleaning experience while being explosion-proof.
Easy Attachment of Burner Cap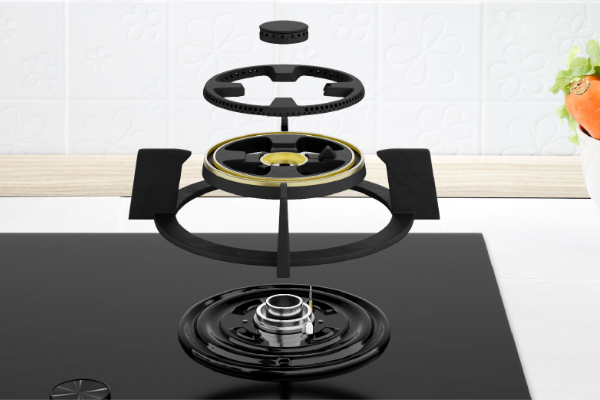 Replace or install burner caps onto the hob with ease through a simple click and lock installation.
SPECIFICATIONS

Number of Burners: 3

Color/Finish: Black Glass
Control: 3 front knobs
Trivets: Cast Iron
Product Dimension: W 880mm x H 155mm x D 510mm
Cut-out Dimension: W 685mm x H 120mm x D 385mm
Product Weight: 21.8kg 
FUCNTIONS
Flame Failure Safety Device
Power For GWG8830TS (TOWN GAS/PUB)
Left Burner 4.3 kW
Center Burner: 2.0kW
Right Burner: 4.3kW
Power For GWG8830LS (CYLINDER GAS/LPG)
Left Burner 5.0 kW
Center Burner: 2.0kW
Right Burner: 5.0kW