---
HX6063/67 W2 OPTIMAL WHITE TOOTHBRUSH HEADS
We try our best to provide accurate product information from the manufacturer's or agent's website. However, the information on this page may change without notice, and it may not be accurate if there are specification changes. We recommend checking the manufacturer's site for the latest specs and information.

-

While all items available for online purchase can be added to your cart, we cannot guarantee their availability at the time of order processing.

In case we are unable to fulfill your order, we will get in touch with you to provide an alternative option or arrange a full refund.

-

If your product is eligible for warranty, you can find its registration link here.
3-pack

Standard size

Click-on

BrushSync mode pairing
***
PRODUCT DETAILS OF PHILIPS HX6063/67 W2 OPTIMAL WHITE

 

STANDARD SONIC TOOTHBRUSH HEADS
FEATURES
Dynamic cleaning action drives fluid between teeth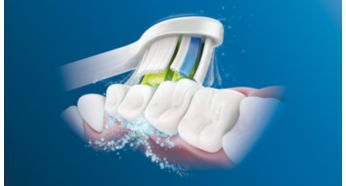 Your Sonicare brush head and handle are the ultimate team. Enhancing our sonic technology, they give you unrivaled cleaning. High-speed vibrations in your toothbrush handle power up to 62,000 brush movements per minute that whip up your toothpaste into gentle cleaning bubbles, driving them deep between your teeth and along the gum line for exceptional cleaning.
Click-on design for simple brush head placement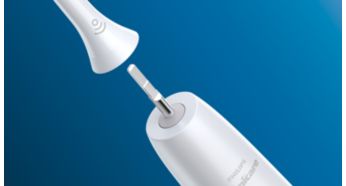 Your W2 Optimal White brush head fits perfectly with any Philips Sonicare toothbrush handle, except PowerUp Battery and Essence. Simply click on and off for easy replacement and cleaning.
SPECIFICATIONS
BRUSH HEADS
Exhaust filter
3 W2 Optimal White standard
COMPATIBILITY

Brush head system
Click-on
BrushSync mode-pairing
Yes
Suitable for these models

FlexCare Platinum Connected
DESIGN AND FINISHING

Bristle stiffness feel
Regular
Size
Standard
Color
White
Reminder bristles
Blue bristle color fade away
QUALITY PERFORMANCE

Replacement
Every 3 months
HEALTH BENEFITS

Gum health
Helps improve gum health
Plaque removal
Removes up to 7x more plaque*
Whitening
Whiter teeth in just one week