HITACHI BD-80CVE 8KG FRONT LOAD WASHER (3 TICKS)
$1,299.00
Product Summary
16 Washing Programs
Max. Spin Speed(r/min): 1200
Spin Speed(r/min) : 0,400,600,800,1000,1200
Warranty: 1st Year Full, 2nd Year Parts Only [Click to Register]
FEATURES
Selectable Stain Level
You can select from the three options of High / Medium (Mid.) / Low, depending on the level of stains on your laundry.
Each has different wash time to remove dirt and stains efficiently.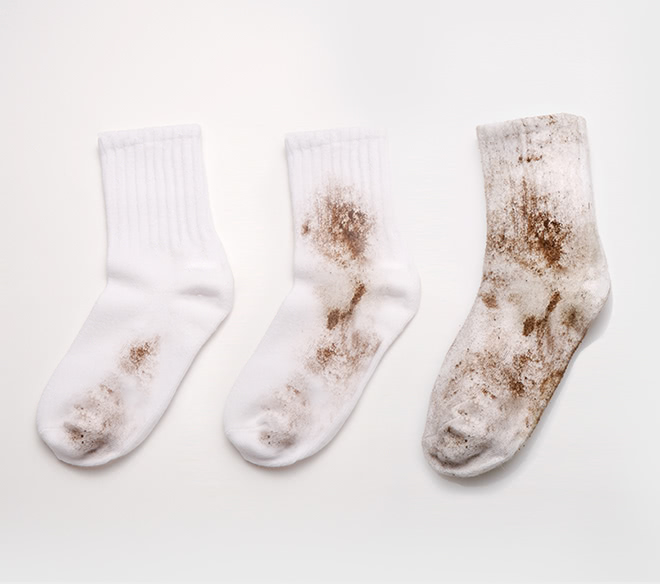 High: For heavily soiled items or greasy stains, wash them away thoroughly.
Medium: For daily washing.
Low: For lightly soiled items, giving them a quick wash. Shorter wash time means less damage to fabrics.
Door Clean

During the spin cycle, foam or detergent residue that is left on the glass door and gasket can be thoroughly washed away with clean water. No need to clean them yourself.
90°C Tub Cleaning
Select the Tub Clean program and it cleans the inside tubs with 90°C hot water. The high temperature strong water flow washes the gap between inner and outer drums, keeping them clean and hygienic.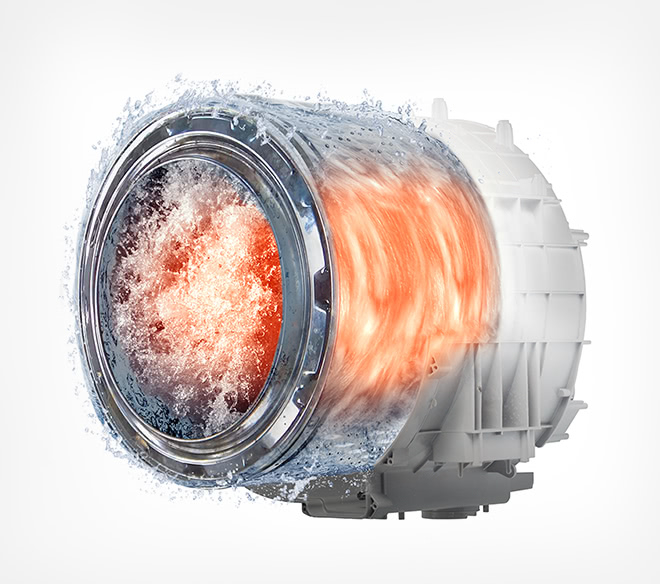 *Image is for illustrative purposes only.
Time Saver Programs
Equipped with three quick wash programs.
Rapid 15: Extra short 15-minute program suitable for lightly soiled items or small loads.
Daily 45: For washing lightly soiled items or small loads in a short 45 minutes.
Daily 60: For washing lightly soiled items or small loads quickly in 60 minutes.
SPECIFICATIONS
Washing Capacity (kg)
8.0
Inverter Control
Washing Function : Intelligent Sensor System
Water Level Sensor
Water Temperature Sensor
Load Sensor
Revolution Sensor
Foam Detection Sensor
Self Correction System
Spin Function
Max. Spin Speed(r/min) : 1200
Variable Spin Control
Tangle-Free Finish
Useful Functions
Timer
Spin Function : Option
Water Temperature : (Cold, 20-90℃)
Spin Speed(r/min) : 0,400,600,800,1000,1200
Stain Level : High/Mid/Low
Prewash
Extra Rinse
Clean Function
Tub Clean : (90℃)
Anti bacterial material : Gasket
Door Clean
Washing Program
No. of Program : 16
Cotton
Mix
Daily 45
Daily 60
Rapid 15
Synthetic
Delicate
Outdoor
Duvet
Cotton Eco
Wool
Baby Care
Memory
Tub Clean
Rinse & Spin
Spin
Structure
Display : LED/Jog Dial
Detergent Drawer : All in One
Softener Drawer : All in One
Reload
Auto Restart
Auto Power Off
Child Lock
Safety Lock
Energy Consumption (kWh/Cycle)
0.64
Water Consumption (L/Cycle)
43
Dimensions (WxHxD, mm)
595x850x565
Minimum Installation Dimensions (WxHxD, mm)
635x870x585
Body Color
White/Sliver
Weight (Net/Gross, kg)
68 / 72
---
CUSTOMER REVIEWS