SAMSUNG RS62K61A77P 620L SIDE-BY-SIDE REFRIGERATOR WITH TWIN COOLING PLUS (2 TICKS)
$1,999.00
Product Summary
Twin Cooling Plus Technology
Metal Cooling Guard
Precise Chef cooling Technology
PRODUCT DETAILS OF SAMSUNG RS62K61A77P 620L SIDE-BY-SIDE REFRIGERATOR WITH TWIN COOLING PLUS


Locks in Moisture, Seals in Freshness
Twin Cooling Plus™ cools the fridge and freezer compartments separately. Independent evaporators and cooling systems ensure the optimal environment, with high humidity and no mixing of odors, so food stays fresher.
Durability Guaranteed
Samsung guarantees the durability of its Digital Inverter Compressor with a 10-year warranty*. Digital Inverter Technology automatically adjusts the compressor speed in response to cooling demand. It uses less energy, minimizes noise and reduces wear and tear for longer-lasting performance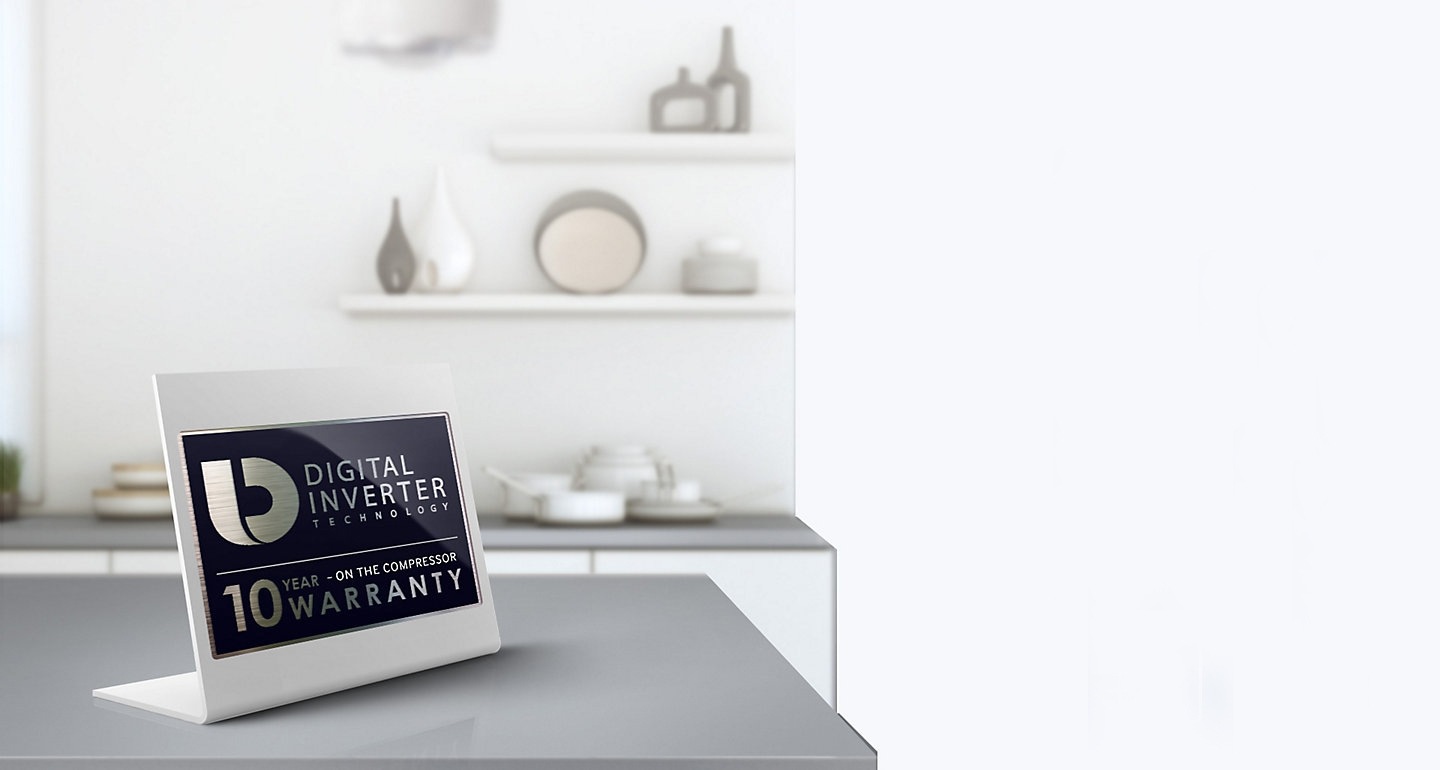 *10 year warranty is limited to the compressor only.
Holds in cold for freshness
The Metal Cooling guard retains the cold and helps to restore heat loss, so food is preserved better and stays fresh, even if you frequently open the door. It also adds a premium look and wipes clean easily.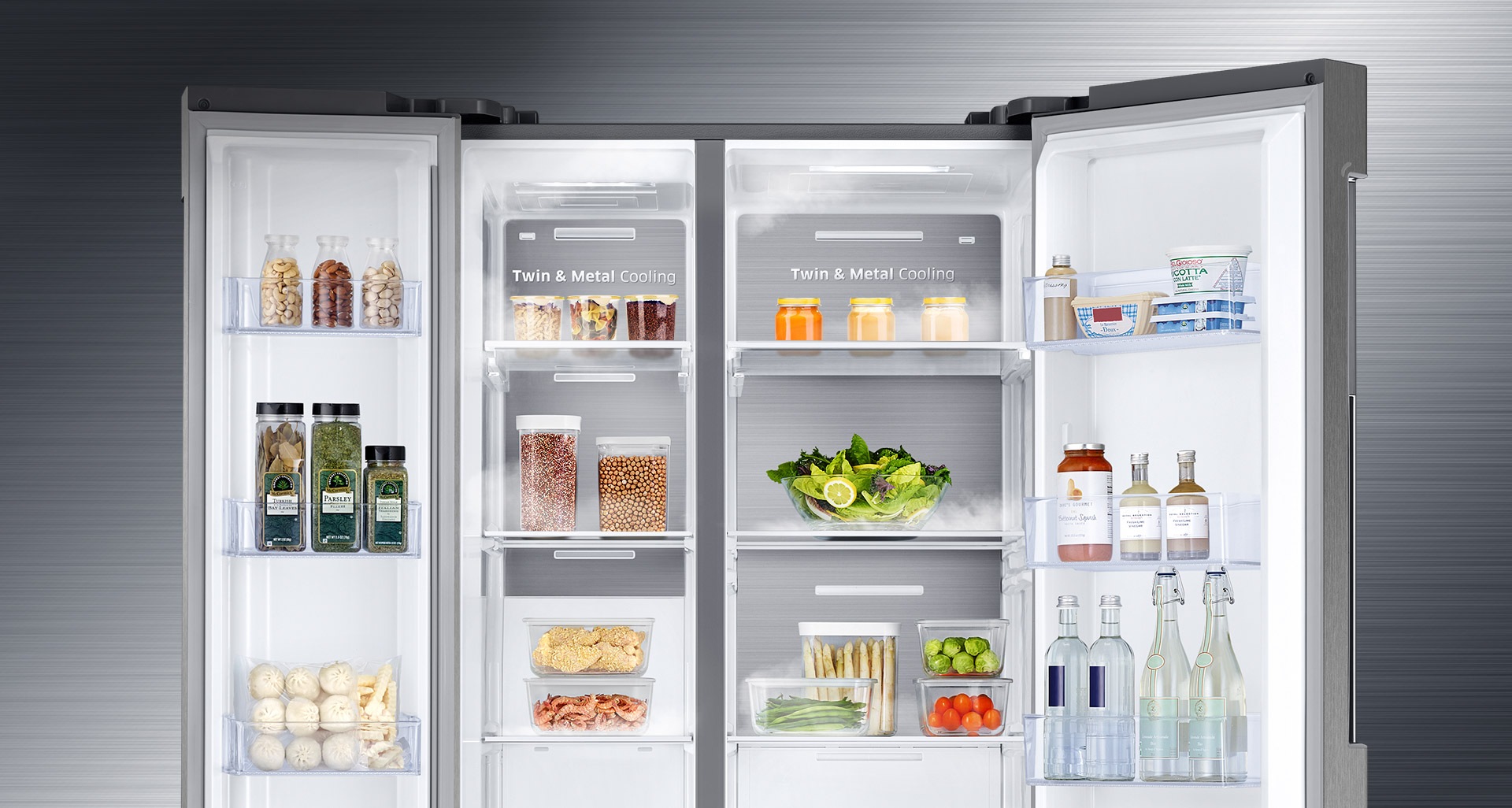 Maintains freshness Precisely
To keep food fresh for longer, Precise Chef Cooling technology minimizes any temperature fluctuation by frequently sensing changes and then precisely controlling the operation of the compressor.
Premium Design for Modern Kitchen
A premium design brings refined elegance to any modern kitchen. Recessed handles and hidden hinges provide a touch of elegant minimalism and its counter-depth design doesn't stick out or need any special installation.
More Space to store more food
Has a very spacious interior with a huge 620 liter capacity. There's plenty of room to store your weekly groceries and it's much easier to keep everything neatly organized, so you can quickly find things you need.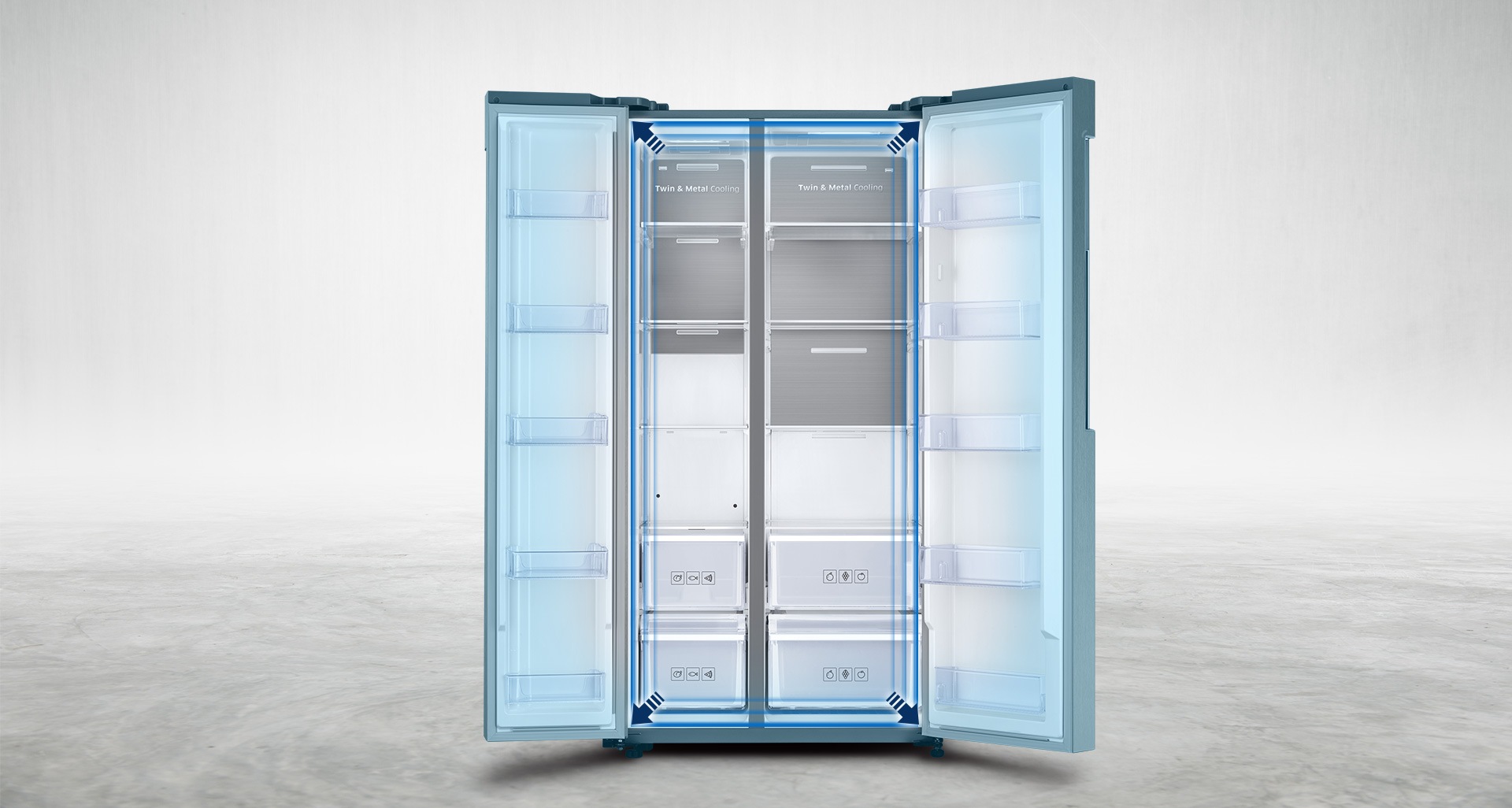 Brighter with better power efficiency
High efficiency LED lighting is slimmer, cooler and more power-efficient than conventional lighting*. Located on the top and sides, it beautifully and brilliantly illuminates every corner, ensuring better visibility.
*Based on internal testing compared with Samsung conventional model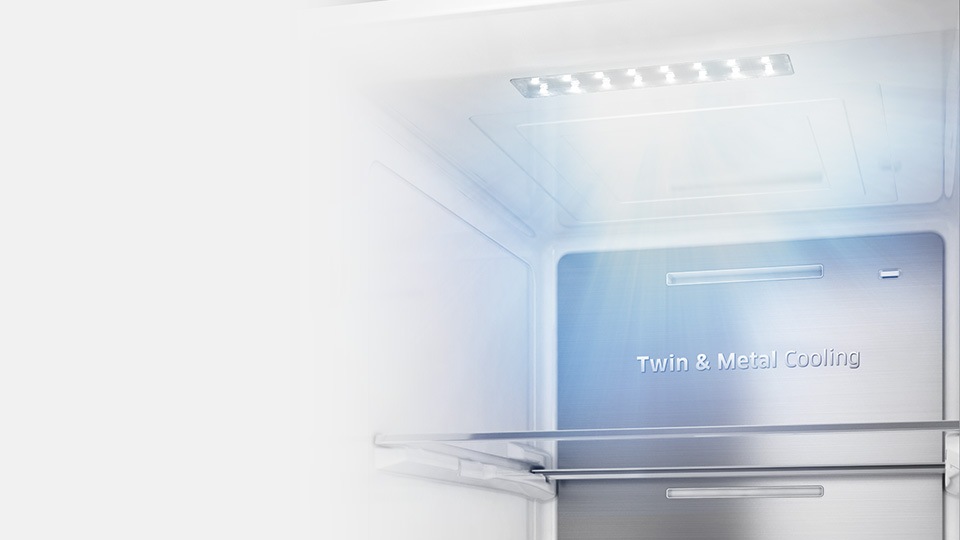 Capacity

Net Total(Liter): 

620 ℓ

Net for Freezer(Liter): 

214 ℓ

Net for Fridge(Liter): 

406 ℓ

Physical specification

Net Width(mm): 

908 mm

Net Case Height with Hinge(mm): 

1825 mm

Net Depth with Door Handle(mm): 

721 mm

Net Depth without Door Handle(mm): 

721 mm

Cooling Feature

No Frost: 

Yes

Multi Flow: 

Yes

Cooling Type: 

Twin Cooling +

Refrigerator Feature

Number of Shelf (Total): 

4 EA

Number of Door Pocket: 

5 EA

Big Guards: 

Yes

Egg Container(Egg Tray): 

Yes

Shelf Material: 

Tempered Glass

Number of Vegetable&Fruit Drawer: 

2 EA

Interior Light: 

LED

Freezer Feature

Number of Shelf (Total): 

4 EA

Number of Door Pocket: 

5 EA

Icemaker: 

Twist Ice maker

Interior LED Light: 

LED

Number of Drawer: 

2 EA

General Feature

Door Alarm: 

Yes

Refrigerant: 

R600a

Exterior Feature

Display Type: 

Hot Stamping Display

Door Handle: 

Silver Spray

Color: 

Refined Geam

Installation