---
PWP63KBB6E 60CM COMBI-ZONE INDUCTION HOB
2 years warranty by Bosch
We try our best to provide accurate product information from the manufacturer's or agent's website. However, the information on this page may change without notice, and it may not be accurate if there are specification changes. We recommend checking the manufacturer's site for the latest specs and information.

-

While all items available for online purchase can be added to your cart, we cannot guarantee their availability at the time of order processing.

In case we are unable to fulfill your order, we will get in touch with you to provide an alternative option or arrange a full refund.

-

If your product is eligible for warranty, you can find its registration link here.
FEATURES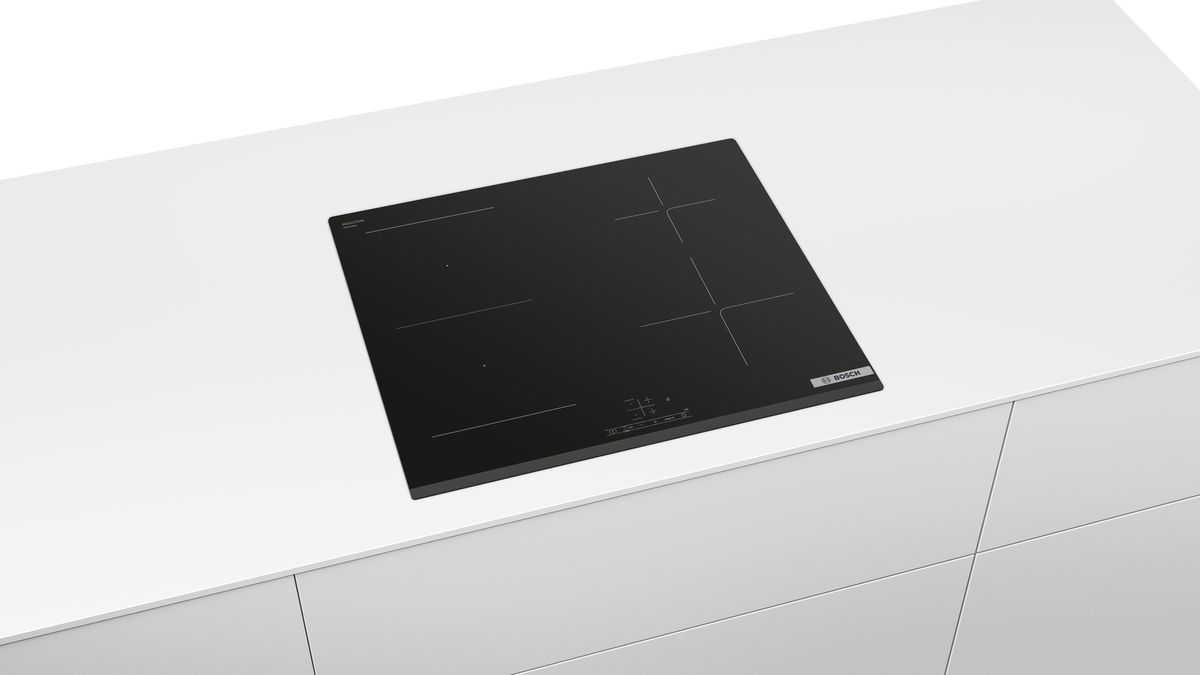 Control at your fingertip.
PreciseSelect® Premium controls on our induction and electric cooktops offer premium usability during cooking. The choice of desired cooking zones, power levels and individual functions are direct and intuitively easy together with a wider LED illuminated display. The light line on power level bar and cooking zones illuminate in a more intense way when one of them has been selected.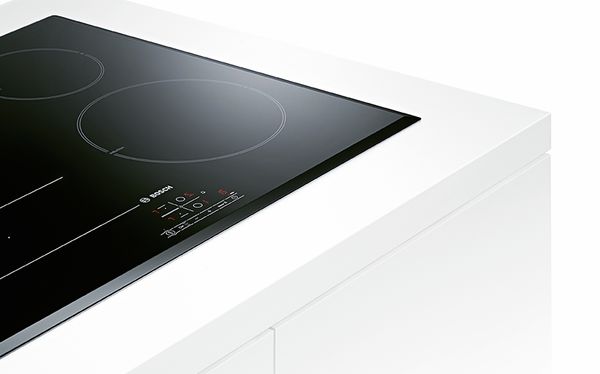 TouchSelect: All at the touch of a finger.
With this new control panel, you can regulate the desired cooking zone easily. Simply select the power level you need. And the new QuickStart- and ReStartfunctions make cooking even easier.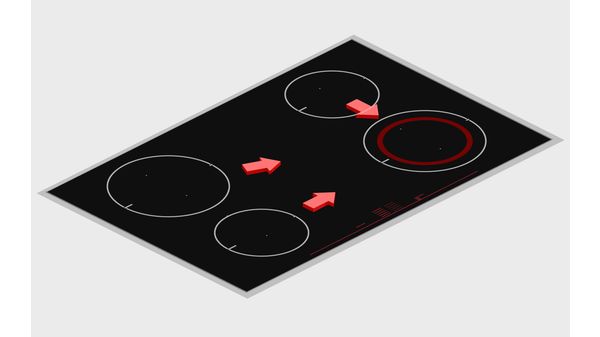 Speed up your cooking.
When you want to get quick and easy meals on the table even faster, Power Boost can help. This practical feature adds a boost of power for ultra-quick heating. Use it on your induction hob to boil large quantities of water – and heat up to 35% faster compared to the highest power level.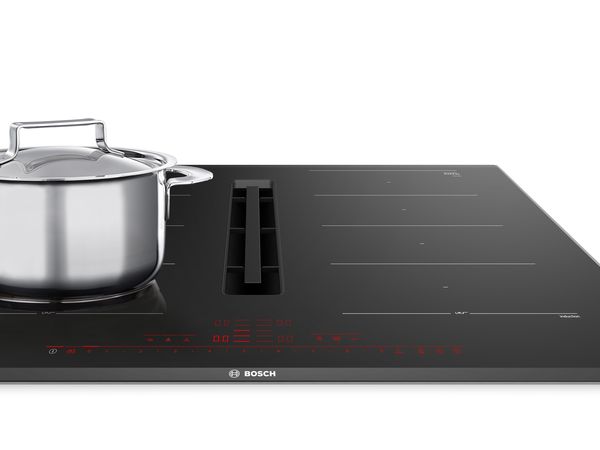 Start cooking faster.
Would you like to start cooking quickly and intuitively? The Quick Start function detects where you have placed the cookware and after switching-on, it automatically selects the corresponding cooking zone on the control interface. You can get started straight away and select the desired cooking level for your cookware without delay.
SPECIFICATIONS
Flexibility of cooking zones
Cooking zone front left: 180 mm, 1.8 KW (max. power 3.1 KW)

Cooking zone rear left: 180 mm, 1.8 KW (max. power 3.1 KW)

Cooking zone rear right: 145 mm , 1.4 KW (max power 2.2 KW)

Cooking zone front right: 210 mm, 2.2 KW (max. power 3.7 KW)
Usage convenience
Variable 17-stage power settings for each zone: precisely adapt the heat with 17 power levels (9 main levels and 8 intermediate levels).
Safety
2 stage residual heat indicator: indicates which cooking zones are still hot or warm.

Childproof lock: prevent unintended activation of the hob.

Main on/off switch: switch off all cooking zones at the touch of a button.

Safety switch-off: for safety reasons, heating stops after a preset time without interaction (customizable).
Installation
Dimensions of the product (HxWxD mm): 51 x 592 x 522

Required niche size for installation (HxWxD mm) : 51 x 560 x (490 - 500)

Min. worktop thickness: 16 mm

Connected load: 4.6 KW

PowerManagement Function: limit the maximum power if needed (depends on fuse protection of electric installation).

Power cord: 1.1 m, connected directly
TECHNICAL DIAGRAM