TEFAL KD8101 CAKE FACTORY DELICES MAKER
$459.00
Product Summary
With Cake Factory Délices, creativity reigns! Its 5 automatic smart programs with intelligent temperature control and 1 manual mode take the guesswork out of baking, leaving you and your family to get inspired. With everything you need to get started—including a CREABAKE tray, six CREABAKE muffins cups, six CREABAKE mini cakes cups, a large metal mold for big cakes, a recipe book, a quick-start guide and a recipe mobile app —this fun baking appliance makes perfect results easy!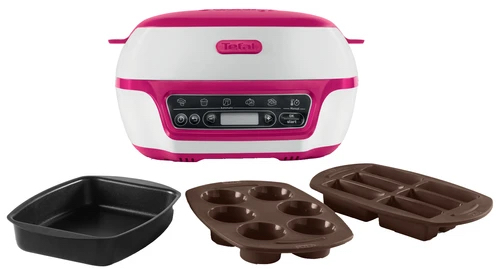 FEATURES
Perfect results: Fluffier results
5 automatic programs with temperature adjustment during the baking process + 1 manual mode for perfect baking results every time.
Easy handling
The clever, intuitive control panel is easy to use, perfect for baking with kids!
---
CUSTOMER REVIEWS