---
GR-RM631WE-PGX 488L MULTI DOOR FRIDGE
2 years warranty by Toshiba
We try our best to provide accurate product information from the manufacturer's or agent's website. However, the information on this page may change without notice, and it may not be accurate if there are specification changes. We recommend checking the manufacturer's site for the latest specs and information.

-

While all items available for online purchase can be added to your cart, we cannot guarantee their availability at the time of order processing.

In case we are unable to fulfill your order, we will get in touch with you to provide an alternative option or arrange a full refund.

-

If your product is eligible for warranty, you can find its registration link here.
FUNCTION
1.Thoughtful Chambers—Scientific Freshness Preservation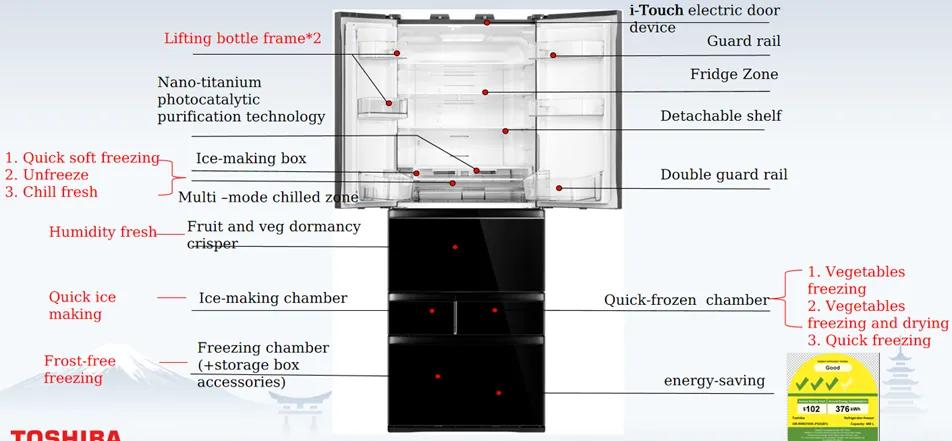 2.Best Freshness Preservation Effect—Meat Freshness Preservation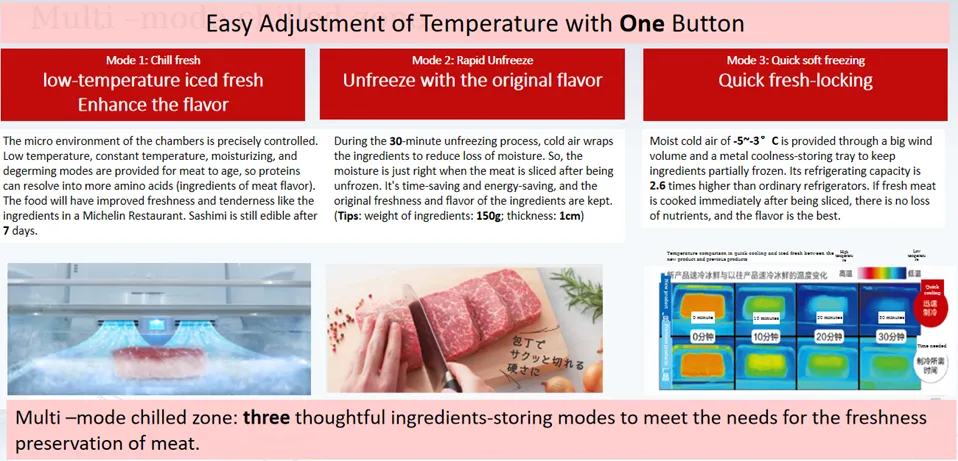 3.Analysis on Technology---Max-humidity Fresh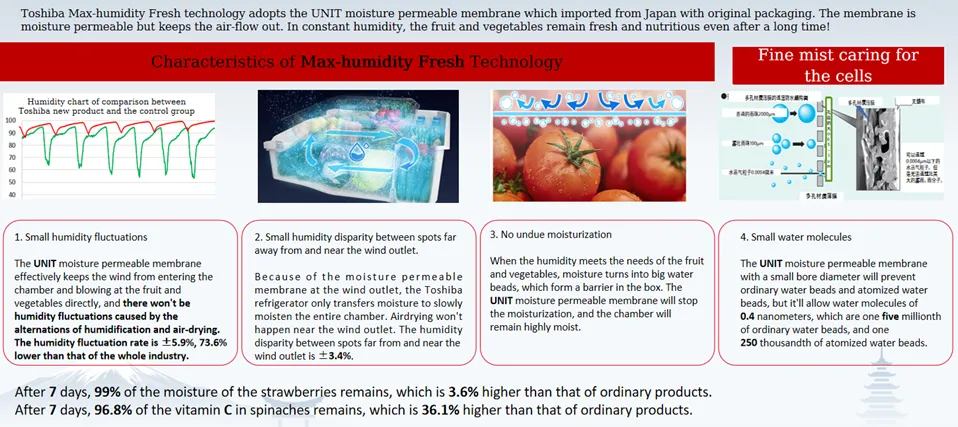 4.Best Fresh-keeping Effect—Quick-frozen Chamber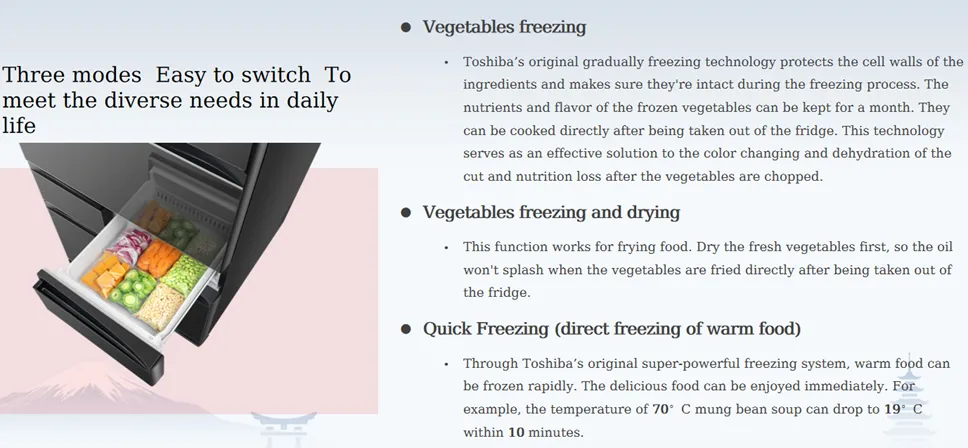 5.60-Minute Rapid Ice Making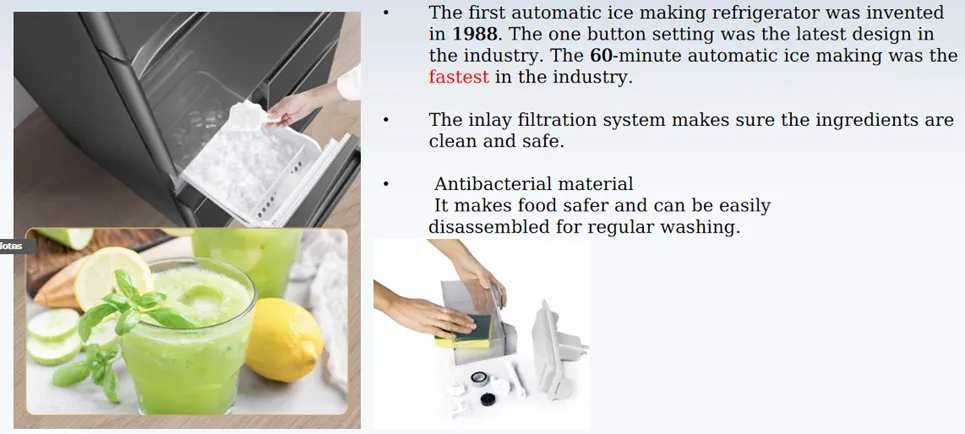 6.Energy-saving and the Quietest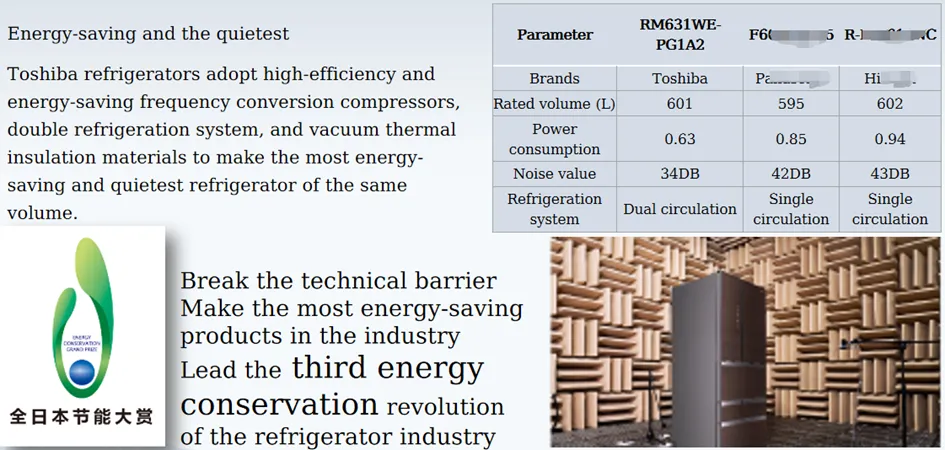 7.iTouch Sensory Control Door—Beginning of a Fresh Life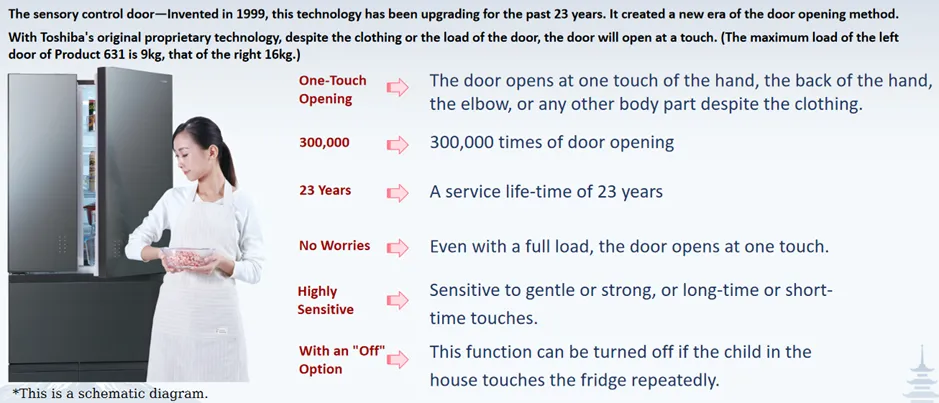 8.The thoughtful design makes the use of the refrigerator easy and convenient.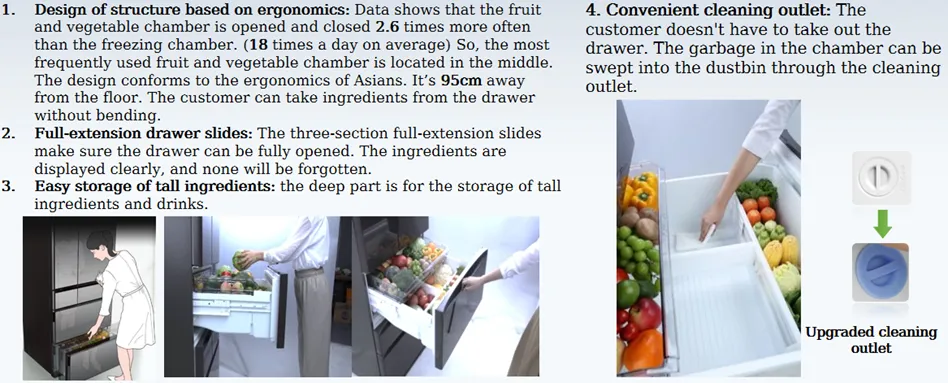 9.Lifting Bottle Frame on the Left—Adjustable according to Preference and Needs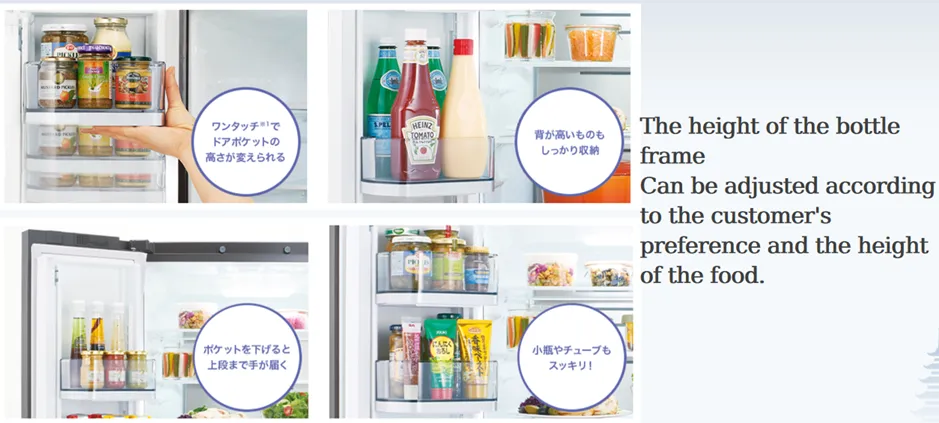 10.Separate Compartments in the Freezing Chamber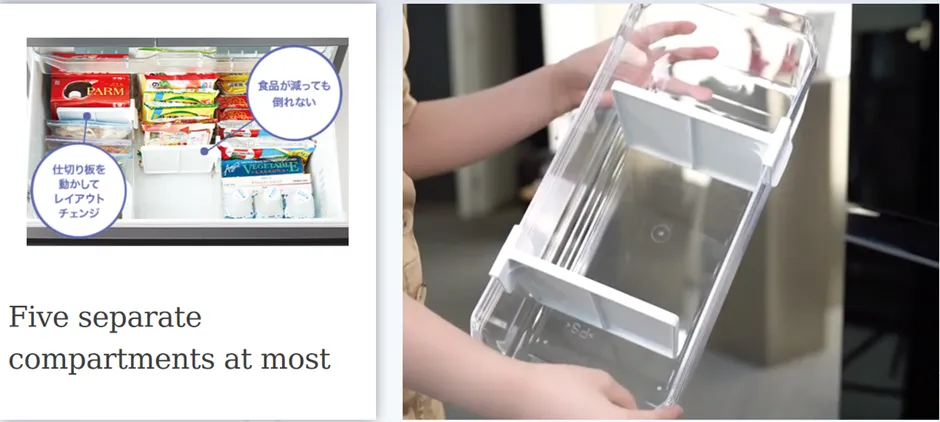 SPECIFICATIONS
Brand :

Toshiba

Model:

GR-RM631WE-PGX(B1)

GR-RM631WE-PGX(A6)

Colour:

Mirror glass black

Ivory golden

EAN    :

6940341602737

6940341602744

Energy level:

3 √

Noise:

34dB

Product Dimensions
(mm)(W*D*H)

685*748*1833

Package Dimensions
(mm)(W*D*H)

747*852*1991

Net Weight(kg)

124

Gross Weight(kg)

139