ELECTROLUX EWW12853 8/5KG FRONT LOAD WASHER DRYER (3 TICKS)
$1,699.00
Product Summary
Deodorize and Dewrinkle
Energy Efficiency
Woolmark Apparel Care
Convenience
99.9% Allergen Free
8/5KG FRONT LOAD WASHER DRYER
Model Number: EWW12853
It's laundry made simple with this easy-to-use and energy-saving washer dryer that gives you allergen-free clothes even at low washing temperature. Get quick clean minus wear and tear worries.
Features
SMART SENSOR
Your clothes will be dried perfectly with Smart Sensor. Humidity sensors are activated three times throughout each cycle to eliminate over drying which can be harmful to fabrics. So, you enjoy optimal drying accuracy, along with exceptional care and performance.
WOOLMARK CERTIFIED
Taking care of your precious woollen garments is now easier than ever. Our Woolmark Certification means you can safely wash woollen garments without risk of shrinkage, even if the label says hand wash only.
VAPOUR CARE
Take care of your family's well-being. Vapour Care soften fabric for better care while reducing allergens by up to 99.9% even in low temperature.
ADD CLOTHES
Open the door to smarter washing. The Add Clothes feature gives you the flexibility to quickly add forgotten piece of laundry to an already running washer for 10-15 minutes after the cycle has started.
TIME MANAGER
Designed to work around your busy life, Time Manager has up to 8 different selectable time options that let you adjust the washing program duration based on how dirty your clothes are.
ECOINVERTER TECHNOLOGY
Our new generation EcoInverter motor is quiet, durable and backed by a 10-year warranty (motor parts only), for peace of mind. You'll enjoy seamless results with up to 75% reduced energy consumption compared to other washer models without EcoInverter.
DRYNESS SELECTION
This option gives you the flexibility to choose the dryness level of your clothes based on your preference.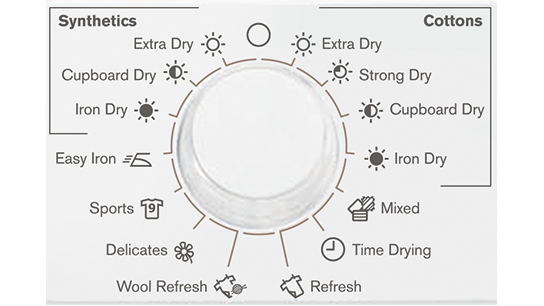 TIME DRYING
You may use this option to be in control of how long each drying cycle is. Adjust the time of your laundry to be ready exactly when you want to
LILY DRUM & LEAF LIFTER
The soft contoured Leaf Lifter ensures gentle tumbling while the special-shaped perforations on the Lily Drum increases surface contact with the laundry to enable a cleaner wash.
VAPOUR REFRESH
Vapour Refresh quickly freshens and gently revives your garments without washing. This innovative programme removes creases, odours and reduces the need for ironing to give you better care for your clothes to keep them vibrant and stylish.
XXL DOOR
RINSE HOLD
Do laundry on your schedule. Rinse Hold stops the washer from completing the cycle when you're not around. Simply rinse, drain or spin whenever you're ready and get less creased clothes
Specifications
| | |
| --- | --- |
| Control type | Electronic |
| Control Settings | Amber LED, Knob, IQ Touch™ |
| Construction Type | Free-standing |
| Main Colour | White |
| Loading Type | Front |
| Adjustable Feet | 4-Adjustable Short |
| Capacity Cotton (Kg) | 8/5 |
| Voltage (V) | 220 - 240 |
| Frequency (Hz) | 50 |
| Certificates | Woolmark Apparel Care, WELS 3 Ticks, CoC, SIRIM, SPAN |
| Height (mm) | 850 |
| Width (mm) | 600 |
| Depth (mm) | 585 |
| Maximum spin speed (rpm) | 1200 |
| Spin Speed Option | Variable |
| Digital Countdown Indicator | Yes |
| Start Delay Options | Yes (Delay Start) |
| Start Delay Time Max. (h) | 19 |
| Door Type | XXL Silver |
| Door Opening | Handle |
| Door Hinge | Right |