Mega Discount Store ESF5511LOX 60CM FREE-STANDING DISHWASHER
$1,499.00
Product Summary
AutoFlex Program
QuickPlus 30 Minutes Program
Intensive wash program
A+AA
600 x 850 x 625 mm
60 cm Free Standing Dishwasher
Model no.: ESF5511LOX
Features
Go Fully Automatic with AutoFlex program
Let the dishwasher decides the best setting for your load. It's automatic, saving you time and money.
QuickPlus 30 Minutes Program
Get clean dishes in 30 minutes with the QuickPlus program. Perfect for lightly soiled dishes.
Tidy up with the Intensive wash program
The Intensive wash program ensures your dishes come out squeaky clean. Get spotless clean dishes always.
A+AA for Best in Class Performance
One of the most energy efficient dishwashers in the market today.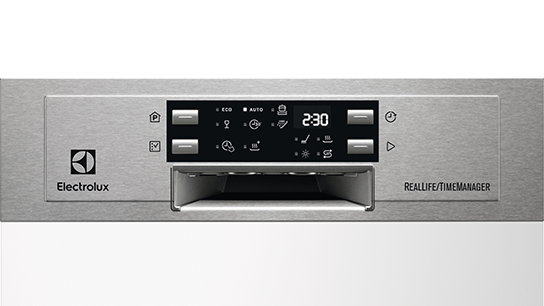 Specifications
Appearance & Hardware
Main color: 

Silver

Type of dishwasher: 

Free-standing
Dimensions
Height: 

850

Width: 

600 mm

Depth: 

625 mm
Control Panel
Salt light indicator: 

Yes

Rinse aid light indicator: 

Yes
Specifications
Voltage: 

220 - 240

Connection rating (W): 

2,200

Dry performance: 

A

Cleaning performance: 

A

Water consumption (l):

11
Wash Programs
Start delay options: 

Yes

Number of programmes: 

6

Automatic programmes: 

Yes

Drying system: 

Active drying with re-condensation

Water softener: 

Yes

List of programmes: 

AutoFlex 45°-70°, Eco 50°, Intensive 70°, One hour 50° or 55° & Rinses, QuickPlus 60°or 65° & Rinses, Prewash
Interface & Controls
Control setting: 

Push buttons

Type of control: 

Electronic