---
DYAD PRO DETACHABLE WET & DRY CORDLESS VACUUM
1 year warranty by Roborock
We try our best to provide accurate product information from the manufacturer's or agent's website. However, the information on this page may change without notice, and it may not be accurate if there are specification changes. We recommend checking the manufacturer's site for the latest specs and information.

-

While all items available for online purchase can be added to your cart, we cannot guarantee their availability at the time of order processing.

In case we are unable to fulfill your order, we will get in touch with you to provide an alternative option or arrange a full refund.

-

If your product is eligible for warranty, you can find its registration link here.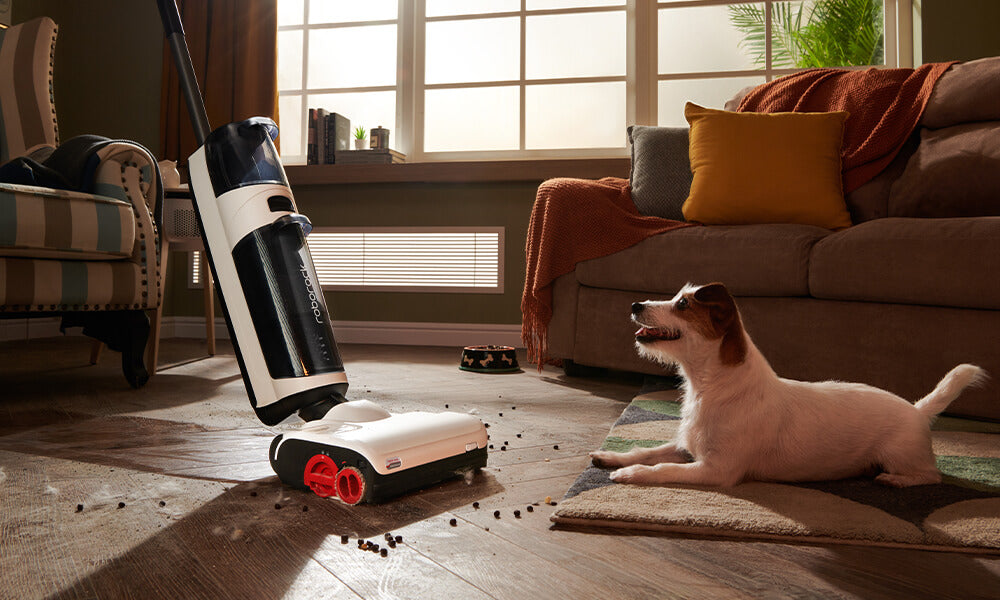 The Dyad Pro has an extremely powerful 17,000Pa suction capability and can vacuum and wash at the same time (on hard floors only). The rollers have been improved for this year's model, now getting as close as 1mm to the wall. Also new for this year is an adaptive system that takes the original's dirt-detecting algorithm and adjusts the cleaning power, water flow, and dispenses cleaning solution as needed.
The new dock really makes this year's Dyad Pro a winner though. It automatically cleans its rollers using a bi-directional motion when you dock it. It then dries the rollers to help inhibit bacterial growth.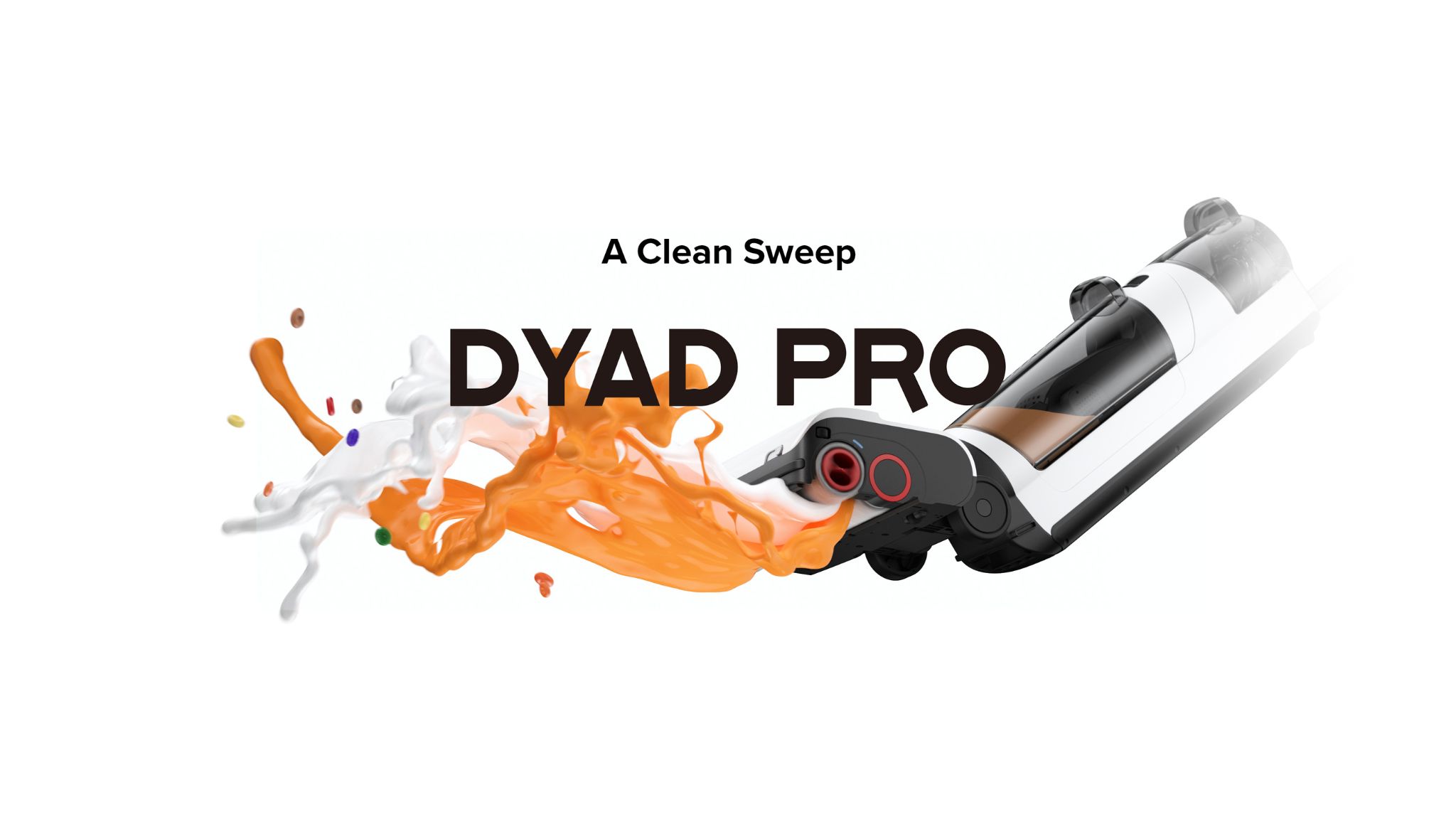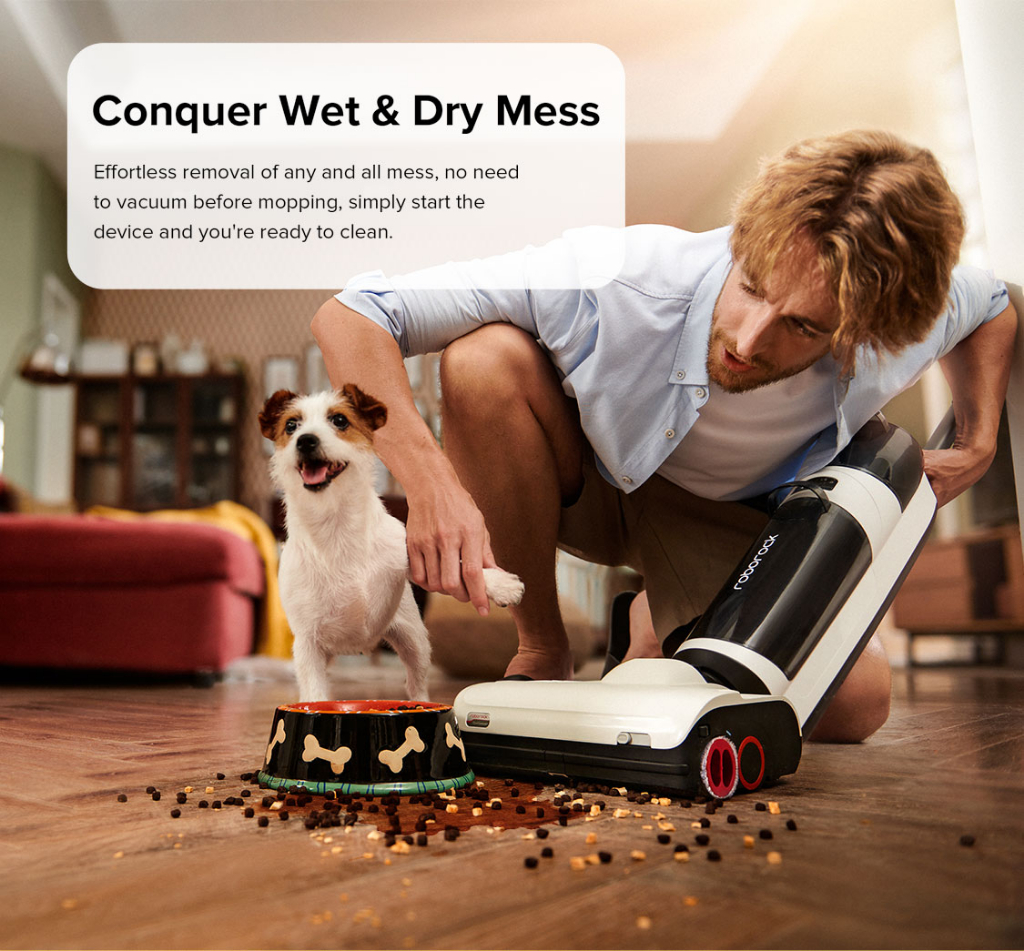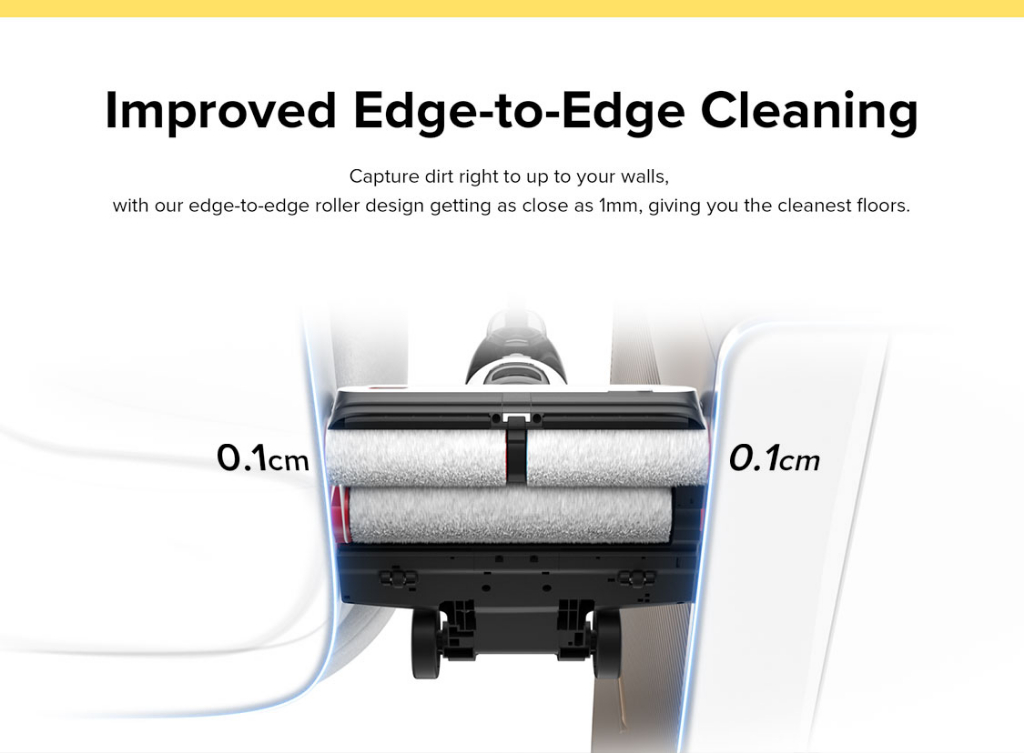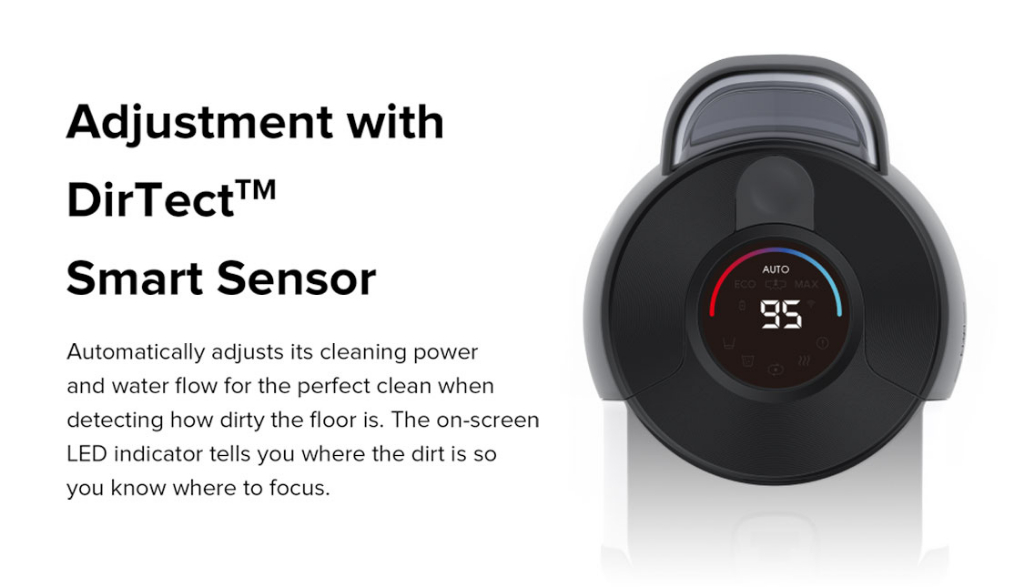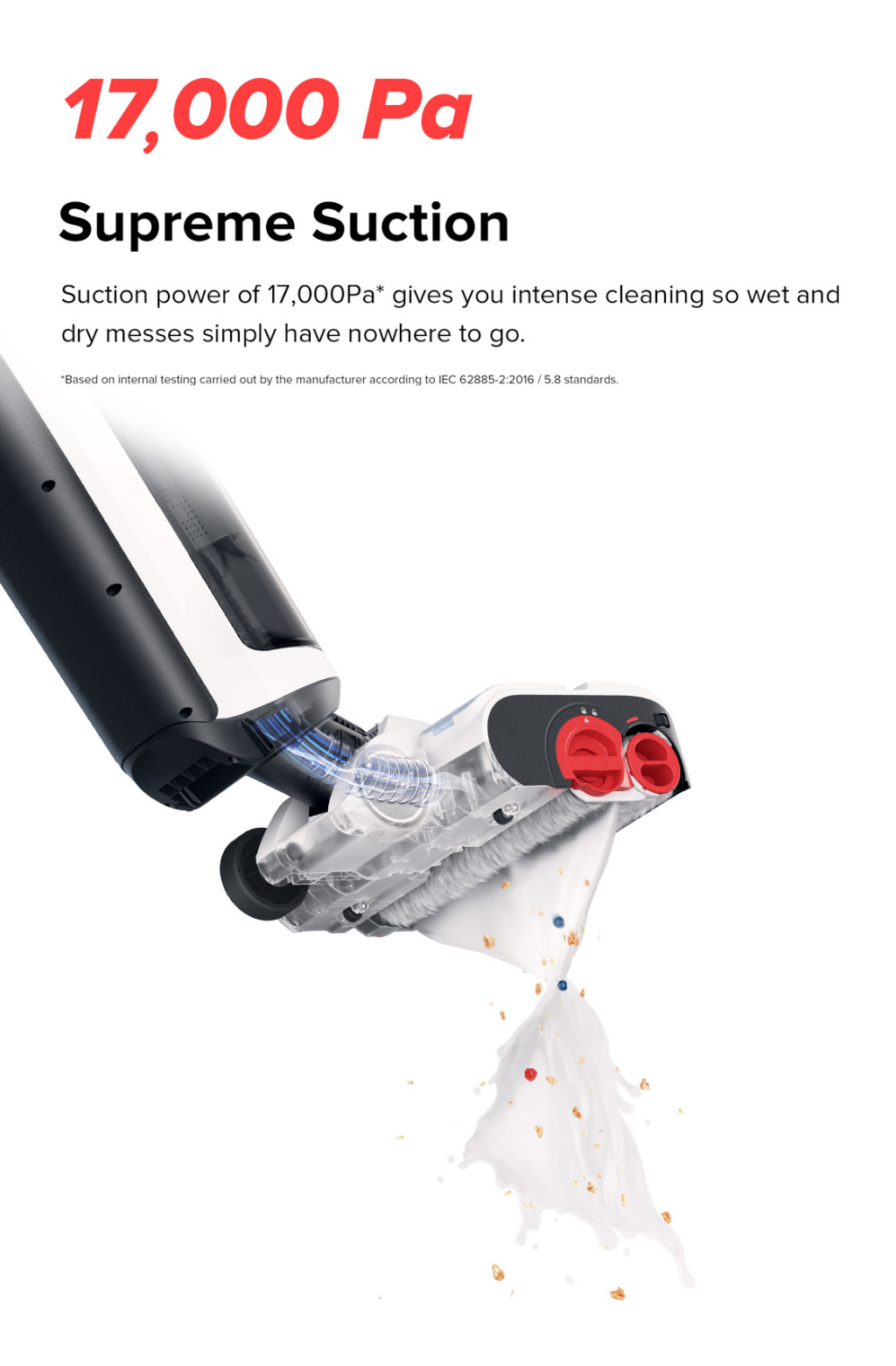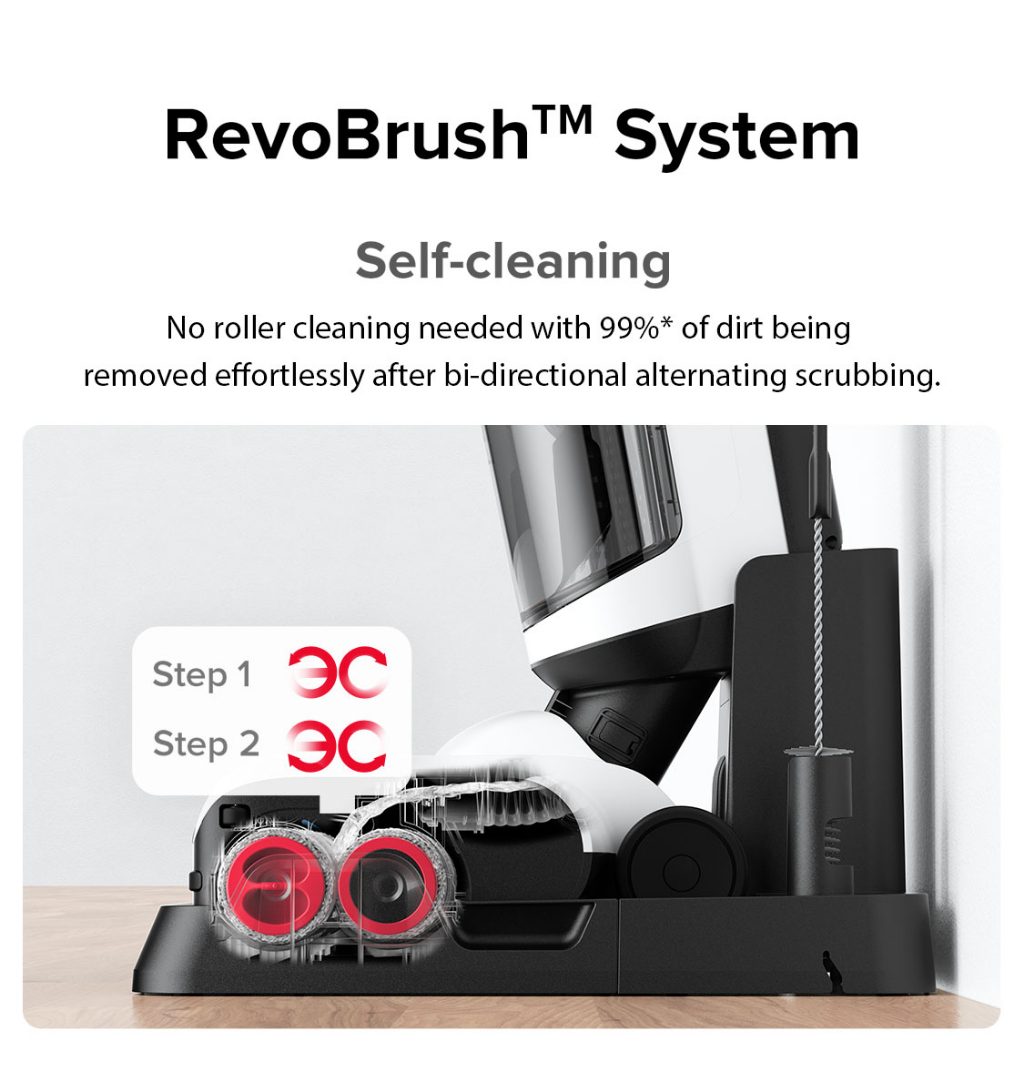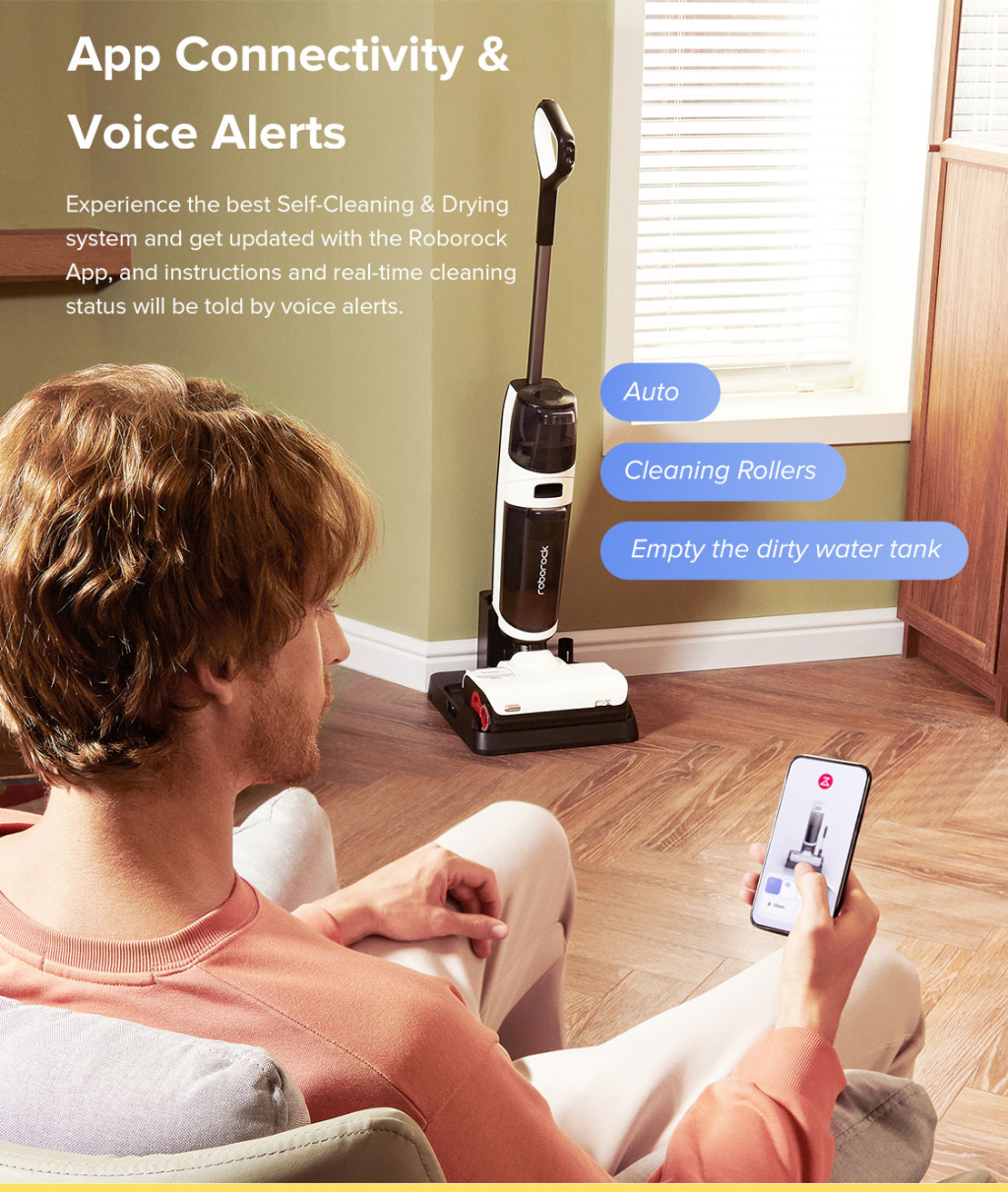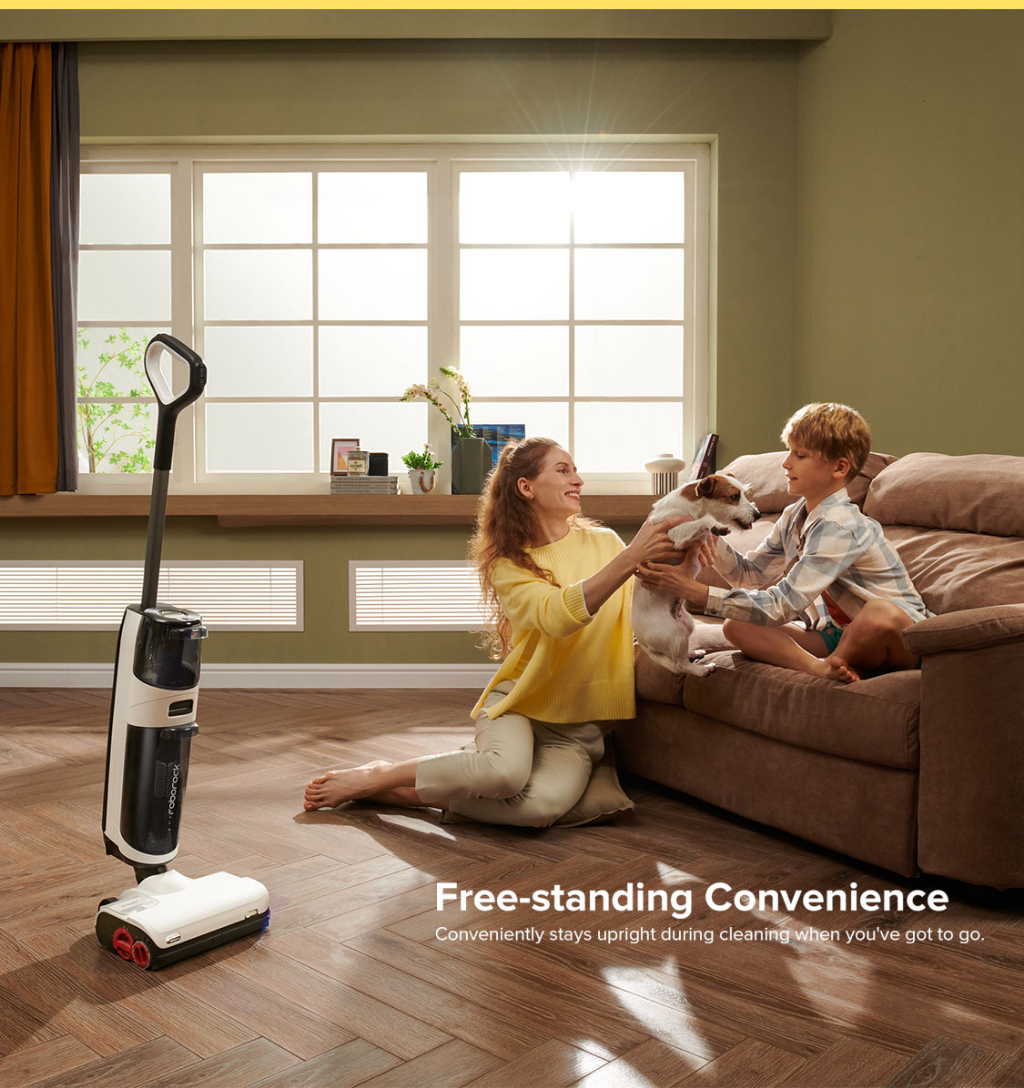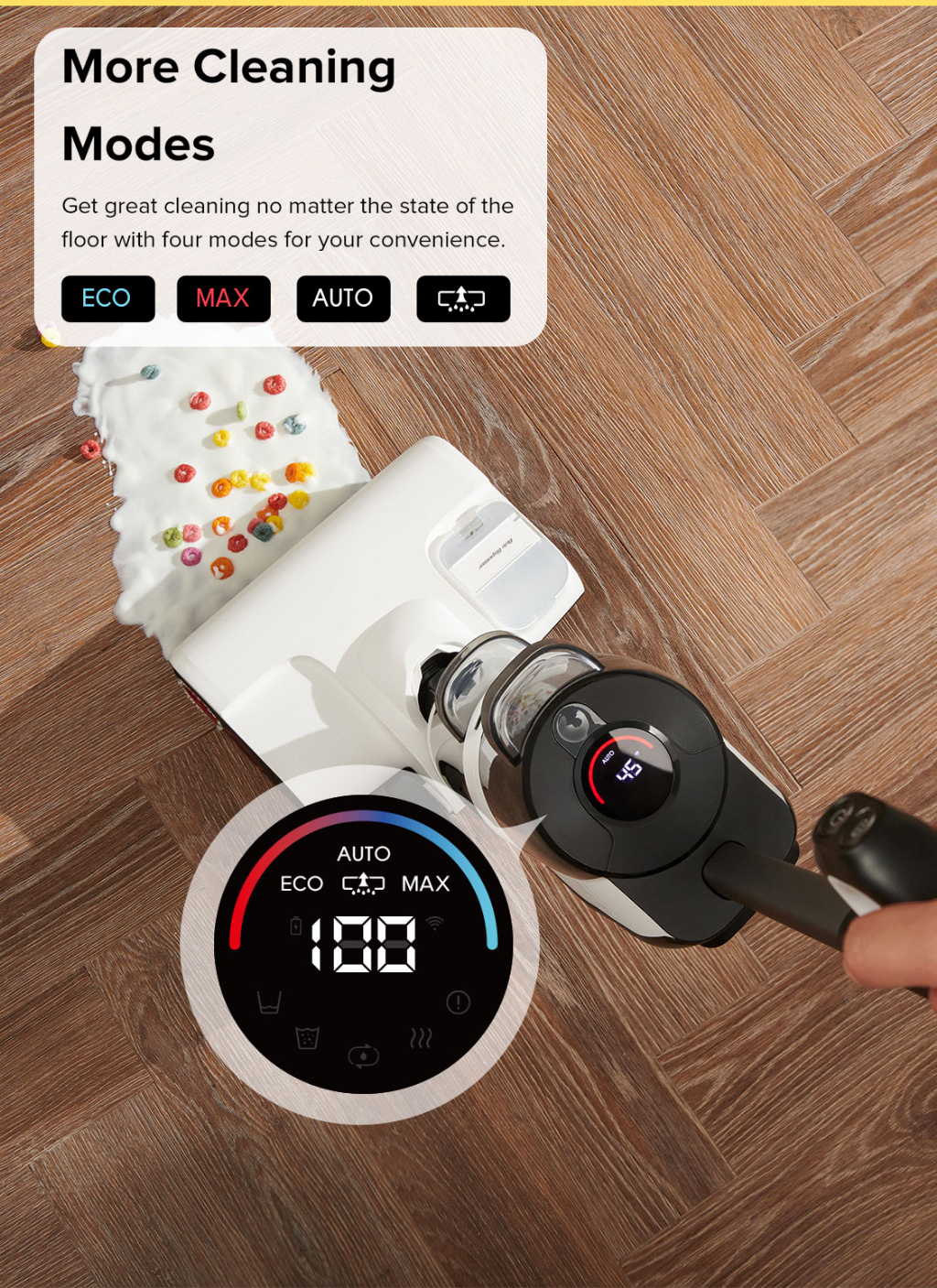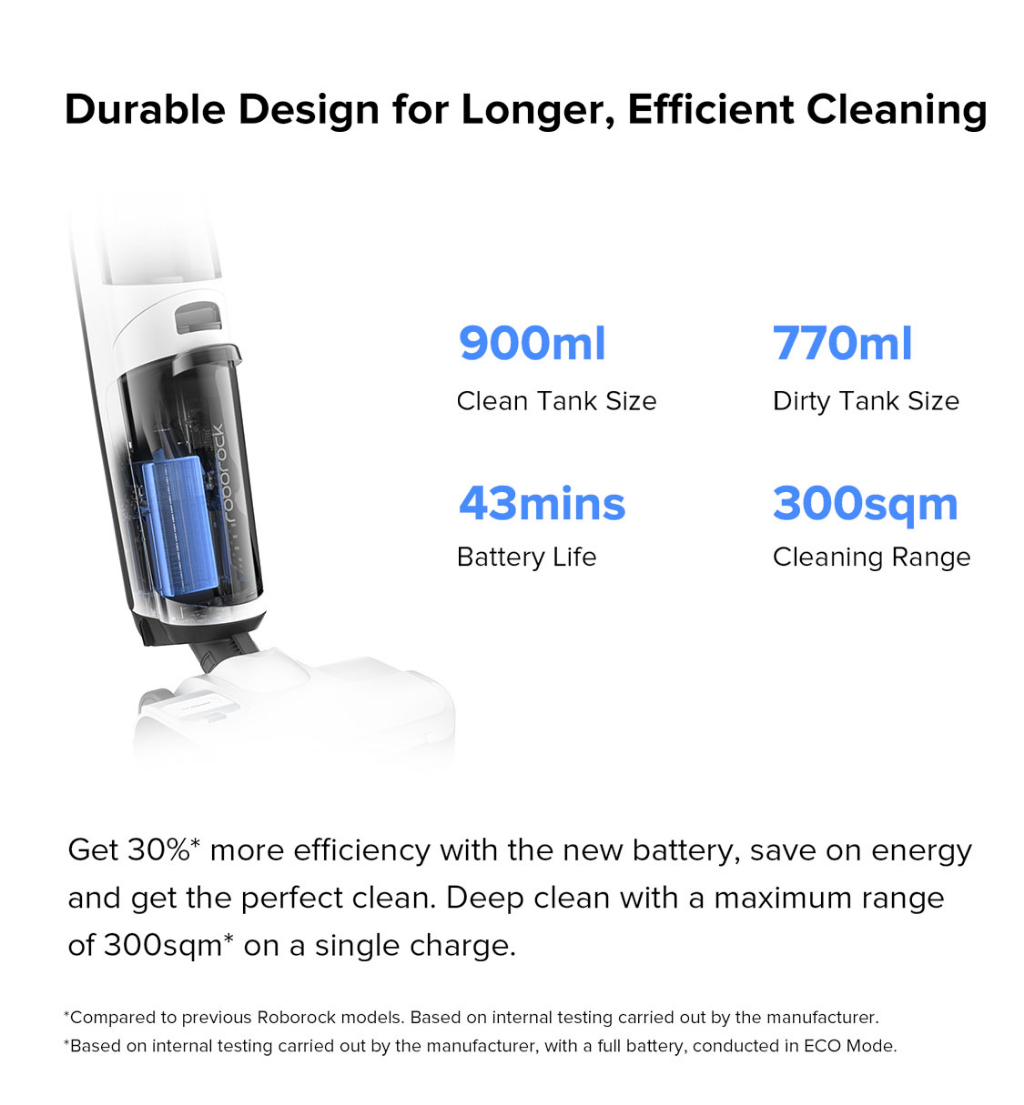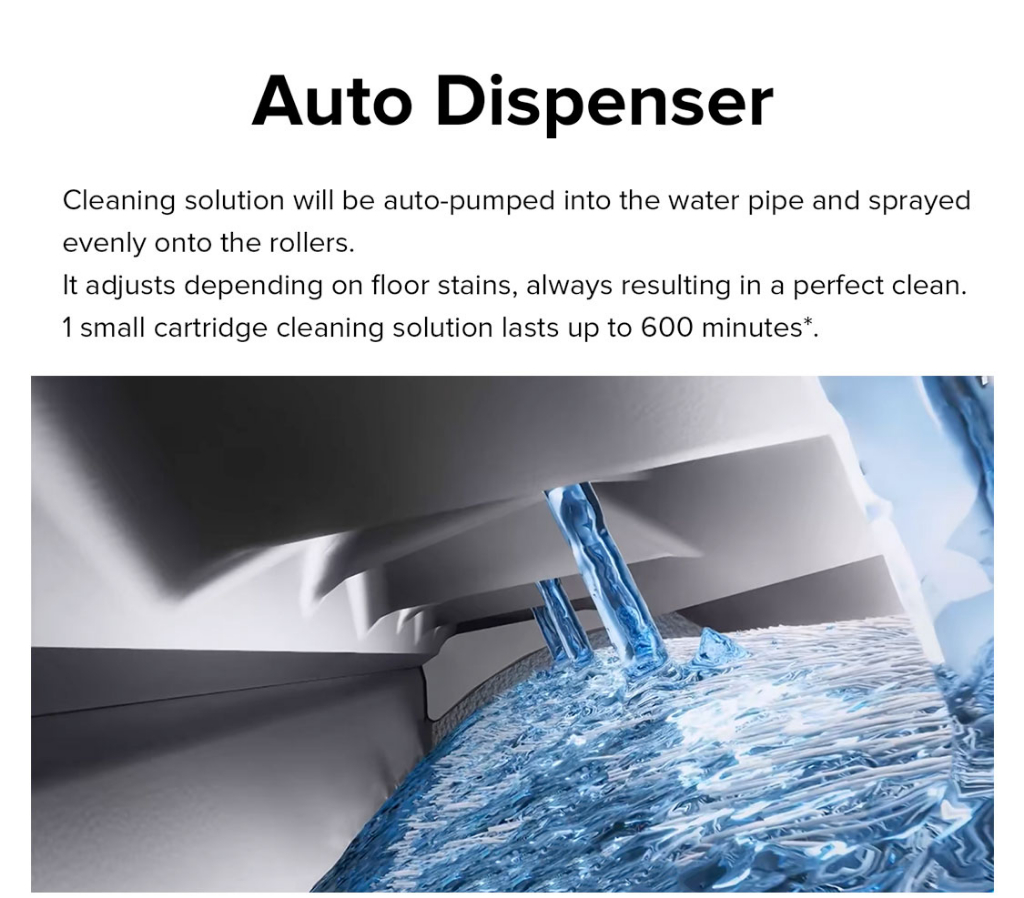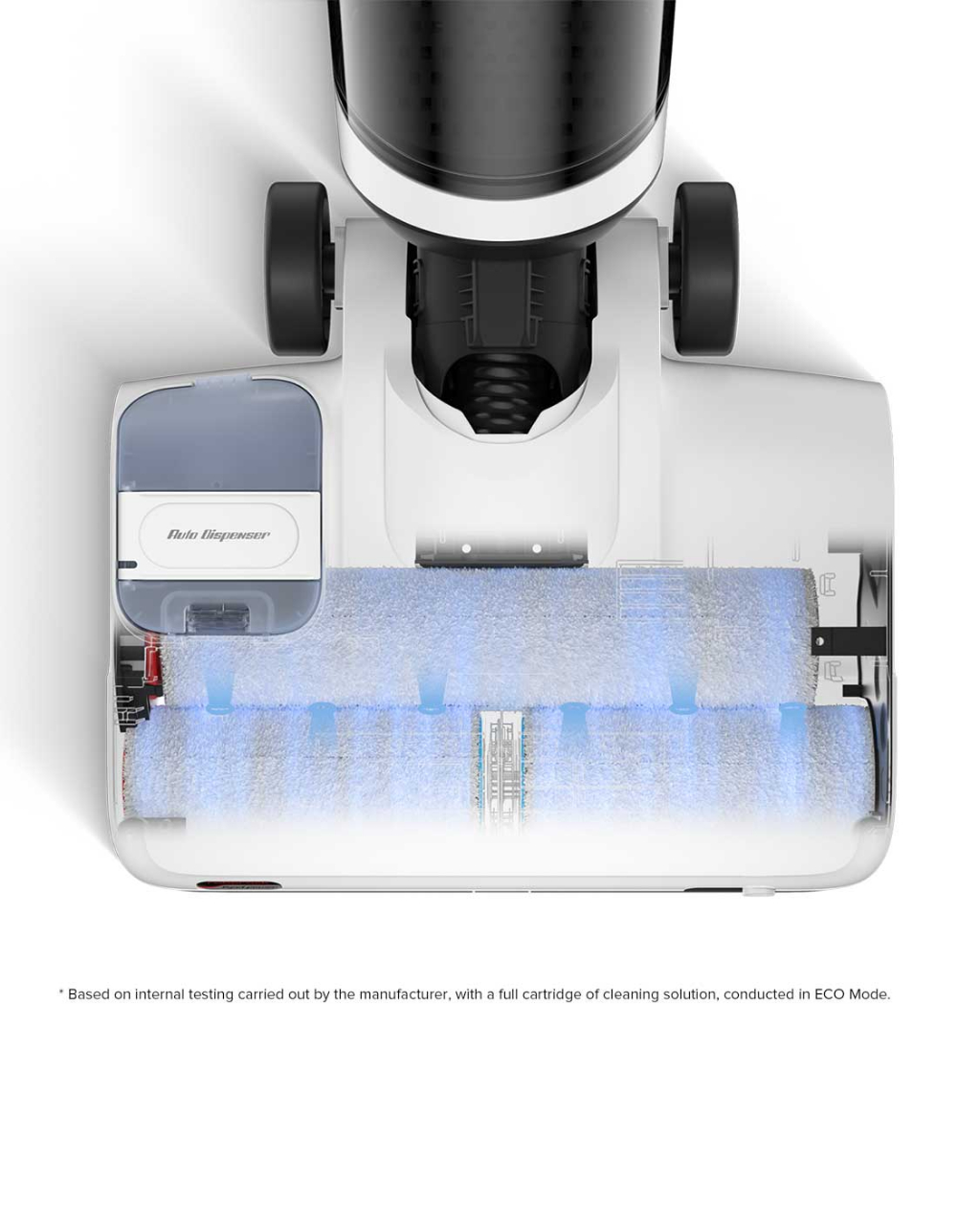 FEATURES
17000Pa Suction Power: Featured with DyadPower™ cleaning head with 17000Pa of suction power, the Dyad Pro vacuum cleaner will conquer wet and dry messes easily.
Improved Dual Rollers: The dual roller design enables it to rotate in opposite directions to ensure that no dirt is left behind.
Improved Edge-to-Edge Cleaning: Thanks to a full-length roller and two front rollers sweeping up messes with margins of less than 1 square millimeter, this cordless vacuum cleaner can clean on both sides freely.
Self-Cleaning System: It will automatically transform your rollers from dirty to clean in an instant. 
Any mess made by your dog doesn't stand a chance with more than 99% of dirt being removed from the rollers, thanks to its alternating scrubbing.
Self-Drying System: Rollers are dried automatically with hot air, which means there won't be any lingering odors. 
With noiseless drying mode, the only thing you'll be hearing is your cat purring.
Adaptive Cleaning with DirTect™ Smart Sensor: The Dyad Pro automatically adjusts its cleaning power and water flow for the perfect clean when detecting how dirty the floor is. 
The on-screen LED indicator tells you where the dirt is so you know where to focus.
Auto Cleaning Solution Dispenser: The Dyad Pro uses a cleaning solution dispenser that automatically adjusts depending on floor stains, to give you a perfect clean. 
1 small cartridge of cleaning solution supports up to 20 tanks of clean water, lasting up to 600 minutes.
App Control & Voice Alerts: The Dyad Pro easily connects to the Roborock App for your convenience, and instructions and real-time cleaning status will be told by voice alerts.
Durable Design for Longer, Efficient Cleaning: The Dyad Pro uses its battery at a 30% higher efficiency when compared to the Dyad, providing a maximum cleaning range of up to 300 sqm on a single charge.
900ml Clean Tank Size.
770ml Dirty Tank Size.
43min Battery Life.  
SPECIFICATIONS
Power: 260W
Suction Pressure: 17000Pa
Battery: 4000mAh
Max Run Time: 43min
Charging time: <4h
Clean Water Tank Capacity: 900ml
Dirty Water Tank Capacity: 770ml
Power cord length: 1.8m
Noise Level (Auto Mode): 78dBa
Net Weight: 4.8kg
Package Weight: 10.8kg 
Product Size (only vacuum cleaner): 310*270*1110mm
Product Size (vacuum cleaner with dock): 360*322*1160mm
Package Size(L x W x H): 734*341*358mm