---
BM-IBPT15BK 15IN INNER SLEEVE
We try our best to provide accurate product information from the manufacturer's or agent's website. However, the information on this page may change without notice, and it may not be accurate if there are specification changes. We recommend checking the manufacturer's site for the latest specs and information.

-

While all items available for online purchase can be added to your cart, we cannot guarantee their availability at the time of order processing.

In case we are unable to fulfill your order, we will get in touch with you to provide an alternative option or arrange a full refund.

-

If your product is eligible for warranty, you can find its registration link here.
A soft inner bag with a telescopic pocket that can store a mouse and an AC adapter at the same time.

Stores up to 15.6 inch size

External dimensions: Approximately width 435 x thickness 40 x height 320 (mm)

Inside dimension:

405 x thickness 40 x height 295 (mm) * Reference accommodation dimensions
***
FEATURES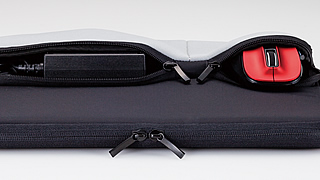 There is a telescopic pocket on the front that can accommodate thick storage items such as a mouse and AC adapter. It's usually slim and not bulky.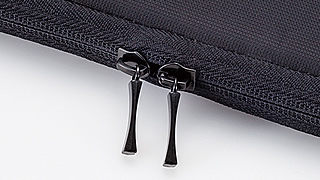 A curved grip along the bulge of the finger is used for the zipper puller, allowing smooth opening and closing.