---
24/28cm GRANITE GREY CASSEROLE WITH GLASS LID
We try our best to provide accurate product information from the manufacturer's or agent's website. However, the information on this page may change without notice, and it may not be accurate if there are specification changes. We recommend checking the manufacturer's site for the latest specs and information.

-

While all items available for online purchase can be added to your cart, we cannot guarantee their availability at the time of order processing.

In case we are unable to fulfill your order, we will get in touch with you to provide an alternative option or arrange a full refund.

-

If your product is eligible for warranty, you can find its registration link here.
***
FEATURES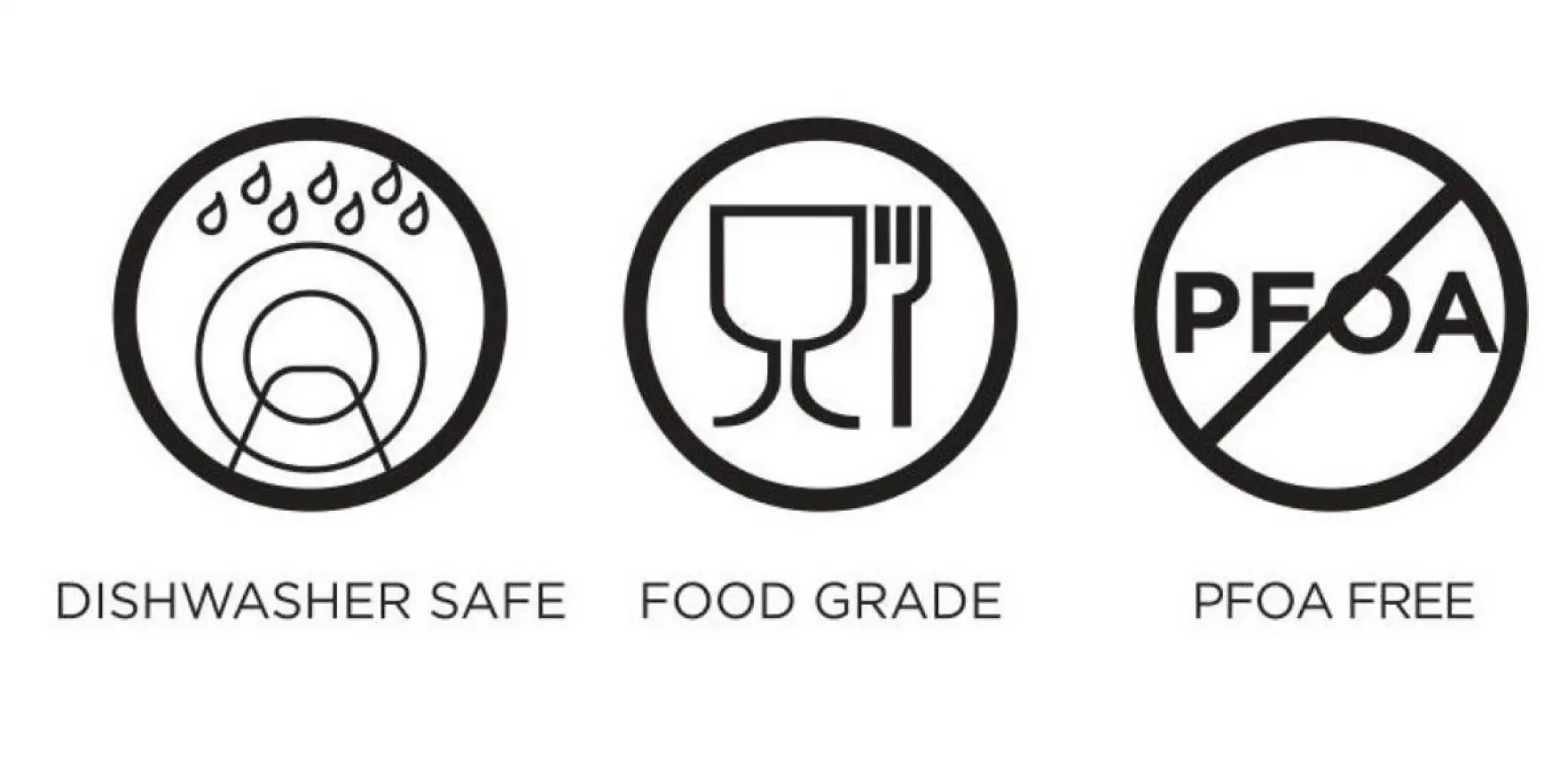 Can be used on following stoves:
Non-Stick Coating
3-layer non-stick marble coating which significantly reduces the use of oil and helps with lower-fat healthy cooking.
Easy to Clean
Both by hand or in the dishwasher and is more durable than chemical non-stick surfaces.
Fast & Even Heat
Designed to deliver fast and even heat distribution thanks to the flat bottom which ensures maximum contact with the hob.
Cool Touch Grip
Silicone, soft touch black handle for a great grip that stays cool while cooking.
USE & CARE
BEFORE FIRST USE:
- Remove all packaging materials.
- Wash your cookware in warm, soapy water, rinse and dry thoroughly.
COOKING:
- Do not immerse the hot cookware in cold water after cooking. Always wait for the cookware to cool before cleaning.
- Do not use oven cleaners, harsh detergents, chlorine bleach, steel wool or other abrasive cleaning pads.
- Always dry your cookware thoroughly.
- The cookware is dishwasher safe. However, it is recommended to wash in warm, soapy water using a soft sponge or dish cloth. If you do wash in dishwasher, wash on mild cycle with mild detergent. Repeated dishwasher cleaning and dishwasher detergent may cause oxidation to the base areas over time, but this will not affect the performance of the cookware.
- Do not use metal utensils and sharp abrasives when cleaning the glass lid, as this may scratch glass and cause it to weaken.