WestingHouse 20cm/2.5L NON-STICK GRANITE GREY SAUCEPAN WITH GLASS LID
$89.00
Product Summary
FEATURES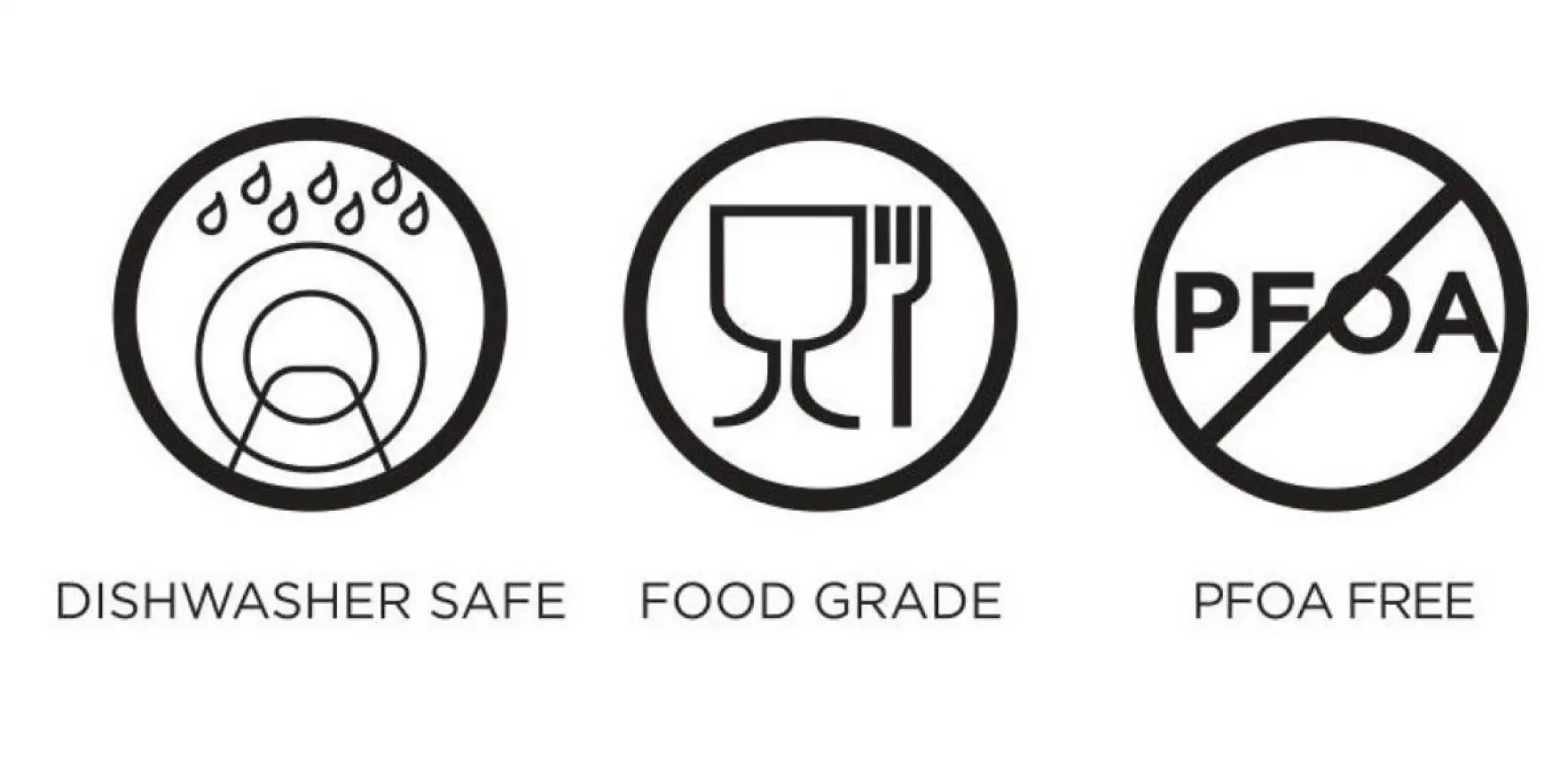 Can be used on following stoves:
Non-Stick Coating
3-layer non-stick marble coating which significantly reduces the use of oil and helps with lower-fat healthy cooking.
Easy to Clean
Both by hand or in the dishwasher and is more durable than chemical non-stick surfaces.
Fast & Even Heat
Designed to deliver fast and even heat distribution thanks to the flat bottom which ensures maximum contact with the hob.
Cool Touch Grip
Silicone, soft touch black handle for a great grip that stays cool while cooking.
CARE & USE
BEFORE FIRST USE
Remove all packaging materials.

Wash your cookware in warm, soapy water, rinse and dry thoroughly. 
COOKING
Westinghouse Non-stick Cookware is suitable for use on gas, electric, halogen, ceramic and induction stove tops.

Do not use in the microwave / oven.

Do not pre-heat nonstick cookware.  Use low to medium heat for best cooking results.  High heat may damage your cookware.

Always use a heat source smaller than the diameter of the cookware base.

Never let cookware boil dry or leave an empty cookware item on a hot burner or element.

On glass or ceramic stove tops, lift cookware; never slide it.

Use of nylon, silicone or wooden utensils are recommended.

Never cut food inside the cookware

Do not use non-stick cooking sprays on non-stick cookware.  These sprays can impair the nonstick release system, actually causing food to adhere to the surface.

Use potholders or oven mitts when holding hot cookware.

Avoid overheating the cookware.
CLEANING
Do not immerse the hot cookware in cold water after cooking.  Always wait for the cookware to cool before cleaning.

Do not use oven cleaners, harsh detergents, chlorine bleach, steel wool or other abrasive cleaning pads

Always dry your cookware thoroughly.

The cookware is dishwasher safe.  However, it is recommended to wash in warm, soapy water using a soft sponge or dish cloth.  If you do wash in dishwasher, wash on mild cycle with mild detergent.  Repeated dishwasher cleaning and dishwasher detergent may cause oxidation to the base areas over time, but this will not affect the performance of the cookware.

Do not use metal utensils and sharp abrasives when cleaning the glass lid, as this may scratch glass and cause it to weaken.
---
CUSTOMER REVIEWS